About Us
Awards Night Nerves: Merseyside Independent Business Awards 2016
7 years ago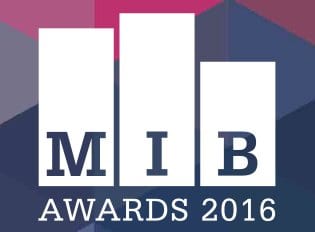 You may remember a few weeks back we excitedly announced (shouted from the roof tops and all over our social media and to everyone sat outside La Tasca Queen's Square) that we'd been nominated for an award!?
Well, the nerves have officially set in. This time next week The Guide Liverpool team will have been polished and primped to within an inch of their lives following a gala dinner and awards ceremony at The Titanic Hotel, Rum Warehouse to celebrate with very best of Merseyside Independent Business.
The nomination really spurred us on and we've been mad busy bringing you all the action from the summer festivals like Liverpool Loves, Fusion and Reminisce, while documenting huge Liverpool stories such as the World Premier of The Beatles Film and breaking entertainment news from Craig David Echo Arena tour dates to live action video from Pirate Festival on the Dock. It's been a busy few weeks, but now all eyes are on the MIB's.
The Merseyside Independent Business Awards were set up by Morecrofts Solicitors in 2013, to celebrate the 200th Anniversary of the independent business. From one man operations to large employers the awards sees businesses from all over the county enter the prestigious awards with 13 categories, so you can see why we're made up to have been shortlisted!
As an added bonus, an overall winner is also picked to win a business package worth more than £10,000. 
Our nomination knocked us for six, to have been recognised alongside some highly successful, independent businesses that we know and love ourselves, is a huge honour. Liverpool has long been a hub for start-up enterprises and we're always keen to showcase new talent whether it be music, festivals, charity work or new bars and restaurants. We really are a city of trend setters and giving those people and organisations a platform to promote their work is what we like doing best.
Fellow nominees include 60 Hope Street, The Art School and Miyagi in the Best Place to Dine category, along with Delifonseca Dockside, The Liverpool Cheese Company and the Dutch Flower Shop in the running for Best Independent Retailer and a whole host of other accolades including ours, which is Best Creative Business….eeek! 
Whatever the outcome, we have to send our congratulations to all the nominees for not only being ace at what they do individually, but also for inspiring others to explore the possibilities of independent business and help to make Liverpool the diverse, culturally rich city it is.
Good luck to all the fellow nominees, we'll see you there!
The 2016 finalists are: 
Beauty and Cosmetic Business of the year
Best Independent Place to Dine – Sponsored by Bolland & Lowe
Best Independent Place to Stay – Sponsored by Elliot Fletcher
Independent Start-up Business of the year – Sponsored by Butterworth Spengler
Independent Business Person of the Year – Sponsored by Wesleyan Bank
Matthew Farrell, John Ennis and Nick Thomas – Graffiti Spirits
Mark Hensby – Liverpool Organic Brewery
Gavin Sherratt – Studio Mashbo
Jon Kelly – Meet & Potato
Helen Lord – Used Kitchen Exchange
Community Organisation of the Year
Best Independent Creative Business – Sponsored by Bruntwood
Culture and Tourism Business of the Year – Sponsored by Merseyrail
Best Independent Digital and Technology Business – Sponsored by Forresters
Independent Employer of the Year
Professional Services Business of the Year – Sponsored by RBS
BWMacfarlane Chartered Accountants
Mitchell Charlesworth Accountants
Independent Retailer of the Year
Trade, manufacturing or Engineering Business of the Year – Sponsored by DSG Accountants
Merseyside Business of the Year – The winner of each category will make the shortlist of this award and will be awarded at the award ceremony.