The benefits of video production explained
High-quality video content is essential to any marketing strategy, from big to small businesses.
Video marketing increases awareness, builds trust, generates conversions and is proven to help you reach your target audience. No wonder it's one of the most popular mediums for brands and consumers alike.
As specialists in all kinds of video content, from event highlights to hospitality video production, we understand how to make the most of your videos.
So, without further ado, let's look at five key benefits of corporate video production.
Build brand awareness
It goes without saying that it's vital for customers to know who you are and what you do. But these days, customers also want to learn about your brand values. And not only is video a fantastic way to promote your products or services, it also allows you to show people what you stand for.
Creating content such as product explainers and testimonial videos builds a natural connection with potential customers and shows them precisely why they should trust your business to deliver.
This trust dramatically impacts your bottom line, as research shows that more than half of consumers will increase their spending with a brand they feel connected to.
When you consider that 95% of marketers say video marketing has helped them increase brand awareness, it's easy to see that video creation is a surefire way to get your business noticed online.
Leading us nicely into the second benefit…
Boost SEO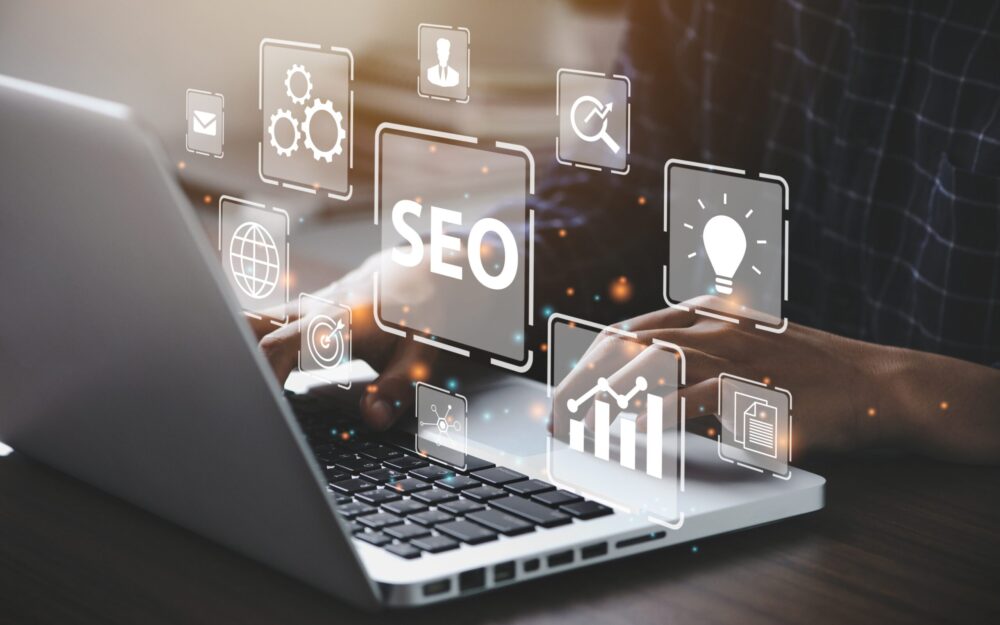 The cornerstone of increased brand awareness is SEO. And video is the perfect vehicle for improving your search engine rankings.
That's because search engines like Google prioritise websites with rich content to give users the best possible answer to their queries.
Two key factors in determining content quality are the time spent on your website and the number of pages clicked. Video creation is a proven way to improve both of these metrics.
As people prefer watching a short video rather than reading lots of text, when you embed a video on your site, people are much more likely to visit for longer.
Video is also an excellent way to explain your product. And once people know how you can help them, they're more likely to hang around and click on more pages.
Finally, the longer they stay, the better the chance that search engines will assume your website is full of the answers people seek.
Social media engagement
The social media giants are pushing videos everywhere you look – from Youtube shorts and Instagram Reels to Facebook Stories and TikToks.
A crucial reason is that video content generates 1200% more social shares than text and images combined, giving your video a remarkable opportunity to get in front of people fast.
When you consider that viewers retain 95% of a message in a video, compared with only 10% in text, not only will more people see your content – they'll have a better chance of understanding the benefits of your product immediately.
But despite the push for more video content on socials, you can still get ahead of the curve. Video content is still massively underutilised on socials, making up 14% of the total content on Facebook, 11% on Instagram and only 5% of X's video content.
Increase revenue
As you already know, video is a potent, engaging way to get your brand noticed online. But attention doesn't pay the bills, right?
The good news is that video also helps increase revenue. According to the latest study from Wyzowl, 87% of marketers say video has helped them increase sales. Meanwhile, 89% of consumers say watching a video has convinced them to buy a product or service.
Just make sure you nail your call to action.
Cost-effective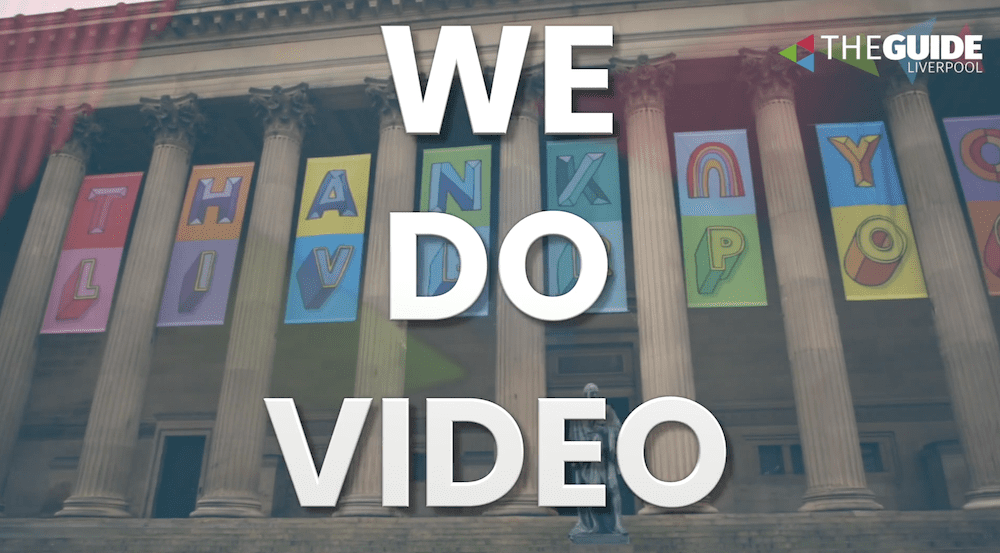 Like any good product, quality video content comes at a price. But when you work with a trusted video production company like The Guide Liverpool, video is unquestionably cost-effective.
From creating evergreen content that serves your business for years to making multiple edits from one shoot, we'll show you how to get the most bang for your buck.
With our video packages offering competitive rates, the question is, can you afford not to have video as part of your marketing strategy?
Get in touch now to speak with one of our video experts. 
---
How much does it cost? 
Although we pride ourselves on competitive pricing, the short answer is 'it depends'.
The following factors need consideration before providing an accurate quote.
The number of filming locations
The time we need to film your content
The number of crew members required
The complexity of the edit
The number of videos you'd like
Turnaround time
Whether presenters, voiceovers or other unique elements are needed
We work with clients with budgets big and small, so we'll likely find the cost-effective solution you're looking for.
How does the process work?
Video production comes in the following three phases.
Pre-production: First, we find out about you and your business. Then we work with you to identify your objectives and desired outcome from your video campaign.
We'll consider your target audience, the platforms you want to promote, and your key messages. From there, we'll outline the video concept, confirm your budget and book your filming dates.
Production: This is the fun part; filming! Our videographers capture everything we need to make your video pop, including live/event footage, interviews, location shots, drone footage and more.
Post-production: This is where our team work on your edit. Editing includes cutting down and polishing the footage so it's nice and shiny. We then arrange the shots into a narrative that makes audiences take action.
We'll add captions, graphics, music and titles as required and then email a draft for review. If you don't like the first cut, we'll rework it until you're happy*. You'll receive your final video as a downloadable file via a secure hyperlink.
*Additional fees may apply for extra filming or editing time.
How long should my video be?
We recommend that your video be 2 minutes long at most.
According to data from Dr James McQuivey, 1 minute of video equals 1.8 million words. So with a 2-minute video, we're talking more than 3.5 million words worth of info!
Need more time to get across complex information? Don't worry. We excel in long-form videos, too.
What's the turnaround time?
Speedy service is part of what makes The Guide Liverpool the go-to video production company in the North West.
You can expect to receive a first draft within 15 working days of the final shoot. If, for some reason, this isn't possible, we'll let you know in advance.
Do you do drone filming?
Yeah! With CAA-licensed drone pilots on our team, we're just as boss at capturing quality videos (and stills) from the sky.
A site visit and safety check are necessary for drone filming.
Is health and safety a priority?
Of course. We make all necessary site visits pre-filming to ensure safety for all.
We're fully licensed and insured for most locations. And we'll never suggest filming in a dangerous situation or place.
When do I pay?
We ask for a 50% deposit to secure your booking. The balance is due when your video project is complete.
If you like what we do, then a retainer package may be for you. They're outstanding value and our most popular option.
When can we start?
If you're ready to talk about a filming date with The Guide Liverpool, contact one of our video production experts today for a no-obligation chat.