A Lovely Word featuring The Repeat Beat Poet
11 months ago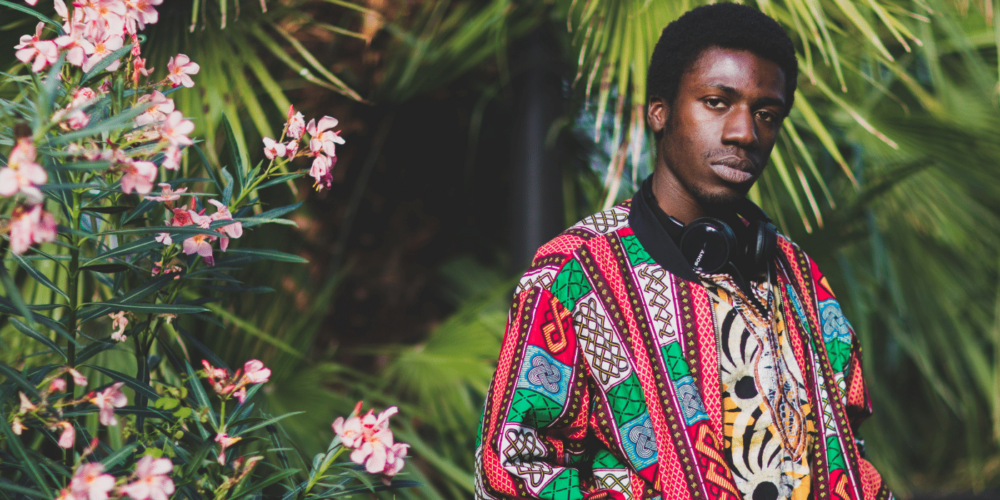 01 Dec 2022
Everyman Theatre
A Lovely Word is Liverpool's most eclectic poetry night, featuring two halves of open mic poets, and a headliner beginning the first half. Hosted by Alex Ferguson, this free event is a fun, relaxed and friendly evening of performance poetry.
HEADLINER
Peter deGraft-Johnson is a British-born Ghanaian poet, broadcaster, and Hip Hop artist known by The Repeat Beat Poet. His debut pamphlet, 'A Testament To Life And Death' was published in February 2022 by Verve Poetry Press.
Peter co-founded the Rap & Poetry open mic Pen-Ting and hosts the multi-award nominated Lunar Poetry Podcast, which is archived in the British Library. He appears regularly on radio with Hip Hop collective Imaginary Millions on Soho Radio, and his solo show #TheRepeatBeatBroadcast. His broadcast work has also been featured on BBC Radio 4xtra, BBC Essex, and BBC Radio London.
Peter is a graduate of the Roundhouse Poetry Collective, BBC 1xtra Words First, and the Obsidian Foundation programmes, and in 2021 he was a writer-in-residence at the Library of Africa & The African Diaspora in Accra, Ghana.
He has toured across the UK and internationally, performing everywhere from Ronnie Scott's Jazz Club to multiple festivals and jam nights, and alongside writers like Joelle Taylor (TS Eliot), Roger Robinson (TS Eliot Prize) and Salena Godden (FRSL).
His debut single This That was released in 2020. His work has been anthologised by Penguin Random House, Bad Betty Press, Magma Poetry, and #PoetryOnThePicketLine, and he regularly works with leading UK Poetry organisation Apples & Snakes.
TAKE PART 
Whether you are a new poet performing for the first time or a seasoned poet who wants to try out some new stuff – sign up to perform by EITHER;
I) turning up at 7.30pm
II) emailing alovelywordpodcast@gmail.com with a confirmation of your full name, mobile number
When signing up to perform, you are signing up to these principles of the open mic.