A Very Liverpool Love Story
10 months ago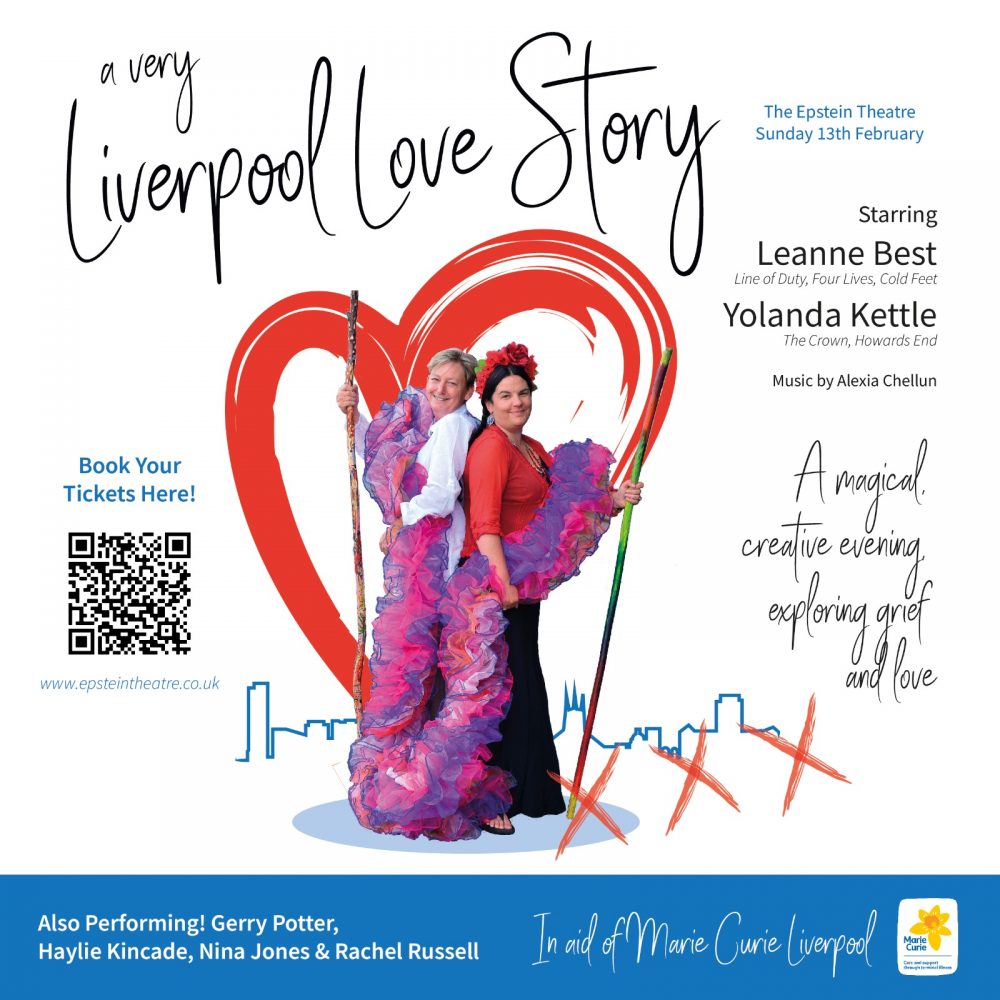 13 Feb 2022
Epstein Theatre
The event will be a message of hope and love … celebrating the power of creativity and community to help people through grief. Following the play in the first half of the evening, the second half will be MC'ed by Liverpool born performance poet GERRY POTTER.
It will include an opportunity for the audience to post special Valentine's cards to their loved ones who have died into a Marie Curie post box and light a candle. There will be live music and birthday cake. The Marie Curie Team will be on stage sharing their own creative reflections on love and loss.
The wellbeing team from Marie Curie will be available to offer support to people on the evening.
The next day on Valentine's Day Clare will officially open the staffroom at the hospice as a gift of love to hardworking staff.
You can find out more about Sandra's story and the campaign here.
Clare and representatives from Marie Curie Hospice are available available to speak about the impact of grief and loss and how Valentines Day can be a big trigger for people