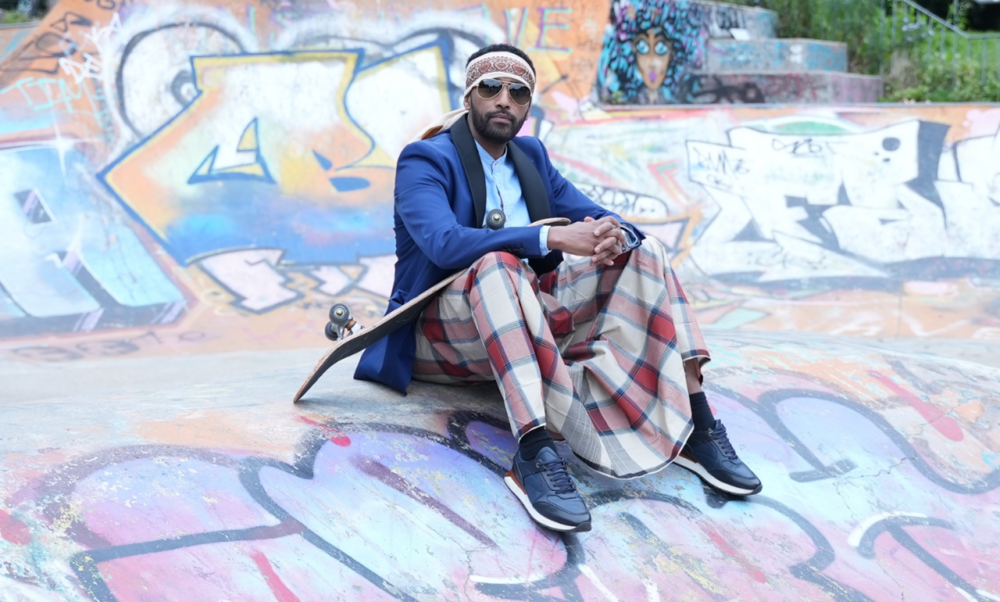 07 Jul 2023
Philharmonic Hall
Somali-British singer-songwriter, Aar Maanta, brings his eclectic music blend and celebration of Somali culture to Liverpool Arab Arts Festival.
As a singer and songwriter, Aar Maanta has embraced a mix of styles including influences from rock and reggae jostling with traditional Arabic and Somali music. Despite graduating with a science degree, Aar Maanta pursued music. He began the Horn 2 Groove recording project which generated his 2009 debut album, Hiddo & Dhaqan. The album merged traditional Somali music with Western influences like house and reggae into a fusion described as Afro-hop. In 2010, the Paris-based radio station StarAfrica recognized Aar Maanta's achievement in creating this new sound when it named him "A Somali Culture Shaper in London".
He released the 2014 EP, Somali Songs from the Diaspora to connect with Somalis around the world. Aar Maanta hopes to take his music to the wider community with the release of Ubadkaa Mudnaanta Leh and an additional album in the works to be released in 2023.
Aar Maanta's activism, work and creativity led him to become a goodwill ambassador for the United Nations High Commissioner of Refugees (UNHCR), while leading one of the only active touring bands in the world that plays live Somali music. His work includes the recent UNHCRcampaign about irregular youth migration in the Horn of Africa, Dangerous Crossings, for which his song "Tahriib" was reproduced and performed in collaboration with leading artists from Africa.