Bongo's Bingo – Step Into Christmas
1 month ago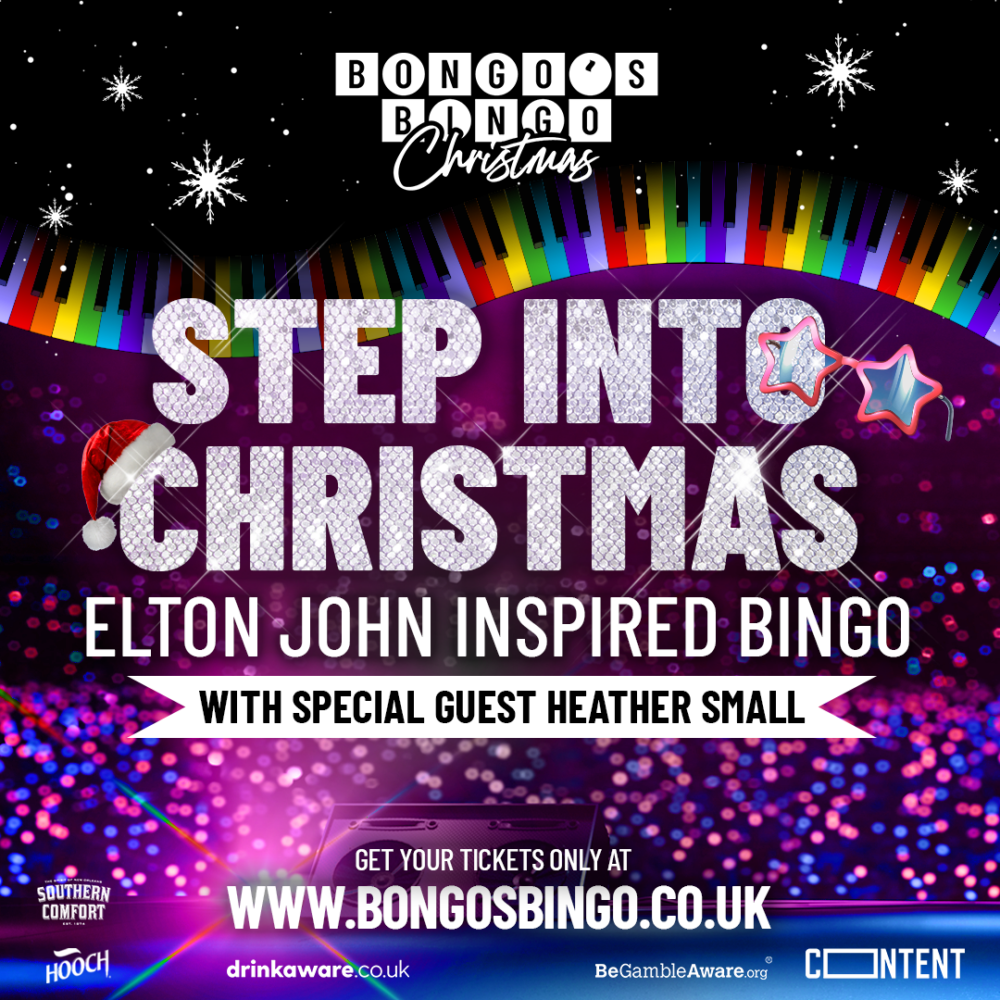 17 Nov 2023 - 31 Dec 2023
Content
Bongo's Bingo won't be breaking any hearts this Christmas as they announce their Elton John inspired specials over the forthcoming festive period – Step Into Christmas.
After selling out 2022's run of Queen-inspired events, it's time to pack away the white jeans and leather jackets and dig out the most vibrant feather boas, funky shades and all things glittery and gold. Get ready for the circle of life coming to Bongo's Bingo.
Jonny Bongo is the bingo ball wizard for Liverpool's run of 17 Christmas dates taking place in CONTENT, with Elton's own glorious hits getting everyone on their feet along with many other Xmas bangers, ballads and hands-in-the-air classics from across the ages. Jonny proudly welcomes the incredible vocal powerhouse Heather Small from M People who is the special guest performer at each festive show. Heather's spellbinding voice will bring the house down as part of the festive magic at Bongo's Bingo.
Bongo's Bingo will ensure it really is the most wonderful time of the year with their string of dates to choose from: Friday 17th, Saturday 18th, Friday 24th and Saturday 25th November. Then Friday 1st, Saturday 2nd, Wednesday 6th, Friday 8th, Wednesday 13th, Friday 15th, Sunday 17th, Wednesday 20th, Friday 22nd, Saturday 23rd, Wednesday 27th, Friday 29th and New Year's Eve Sunday 31st December.