Book Sculpture Workshop
1 week ago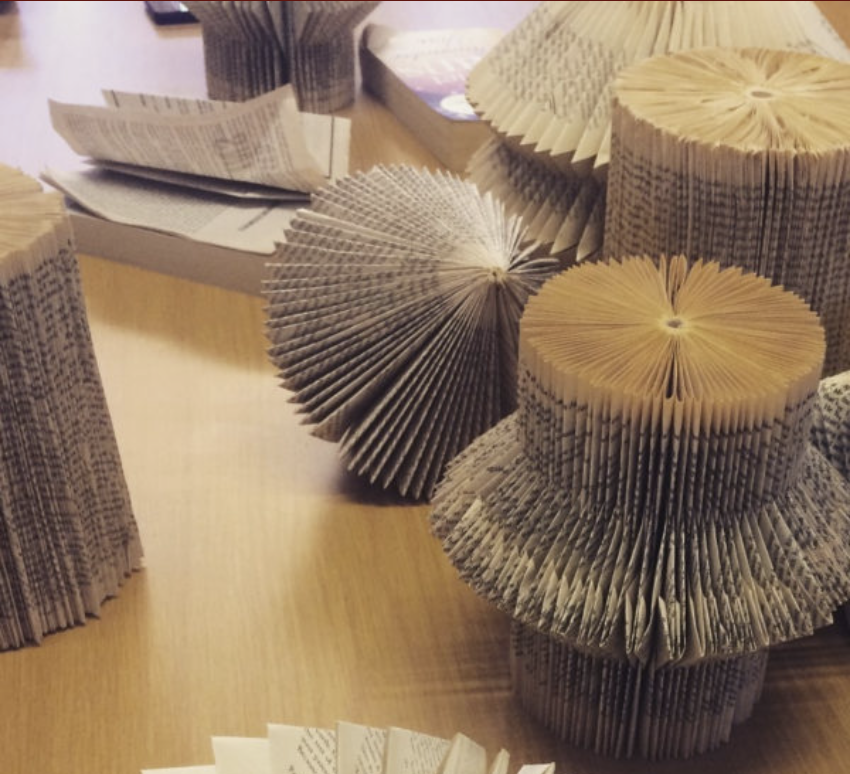 28 Jan 2023
Shakespeare North Playhouse
During this 2-hour workshop, local Book Artist Kate Bufton will guide you through the book folding process transforming an old unwanted book into a geometric sculpture.
This workshop is suitable for complete beginners with no other book folding experience as Kate will guide you through the process step by step.
All materials will be provided, and you will leave the session with a finished item.
About the Artist – Kate Bufton is a local book artist who creates intricate and fragile paper sculptures from pages of timeworn books. Delicately assembled paper vessels enhance the books original beauty whilst absent words – either stained or removed – highlight the damaging consequences of removing public libraries from our communities. Alongside her practice Kate has been sharing her love for old books as an Arts Educator and has been delivering creative book inspired workshops throughout the North West for over 10 years.