Celebrating Castle Street
2 months ago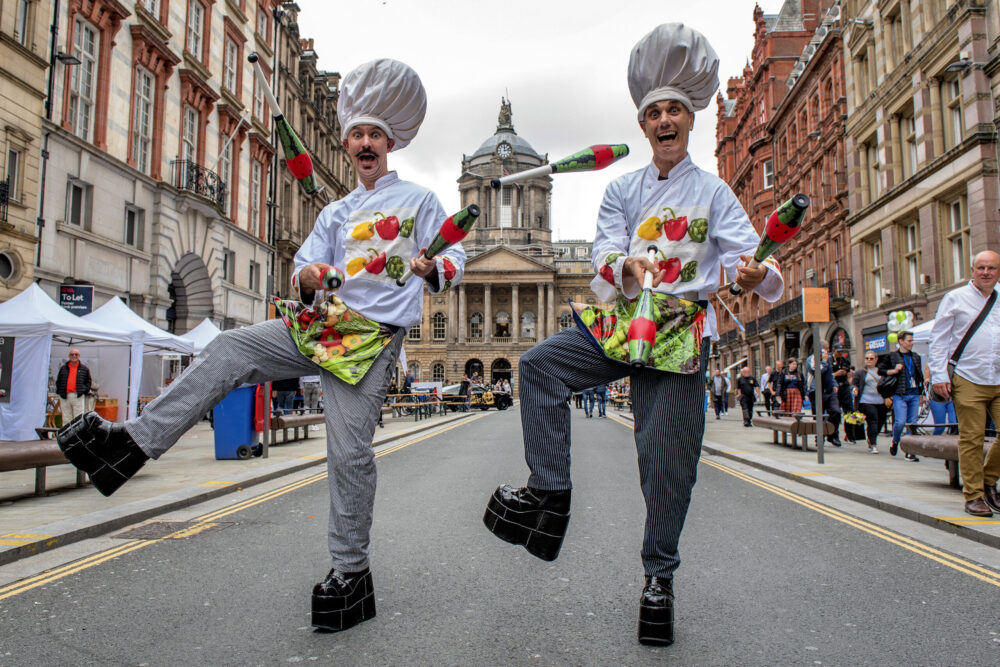 06 Aug 2023
Castle Street
Celebrating Castle Street will take place on Sunday 6 August, with Celebrating Bold Street taking place on Sunday 13 August. Both will see roads closed as businesses spread into the public realm, alongside a programme of activity with businesses showcasing their talent and offer, including demonstrations of favourite dishes, competitions, workshops and family friendly activities.
Here's a full list of the special offers you can claim on Castle Street on Sunday 6 August;
From Friday 4th until Sunday 6th Hawksmoor will be offering guests free Oysters and Champagne (1 glass per person, walk-ins welcome), as a way to launch the return of Celebrating Castle St Festival.
The Alchemist is celebrating Castle Street on 6 August with a cocktail demonstration delivered by one of the super skilled mixologists. You can also get 20% off your food bill.
At Bouchon on 6 August enjoy live jazz from 2-4pm and enjoy 2 for £10 cocktails
Liverpool Gin Distillery will have live music and drinks sampling as well as tours of the dispensary on offer. From 12-8pm on Sunday 6 August enjoy 2 for £14 on G&Ts and cocktails.
At Point Blank you'll be able to enjoy 2 for £12 cocktails
The Restaurant Bar and Grill is offering a complimentary glass of Prosecco per guest for anyone dining when they attend the event. The offer will run from Sunday 6 August to Sunday 13 August.
Hobs Repro will have outdoor snakes and ladders on Castle Street with a 'Loverpool" board letting people list what they love about the city.
Co.Co will have live music all day and 10% off all food and drink.