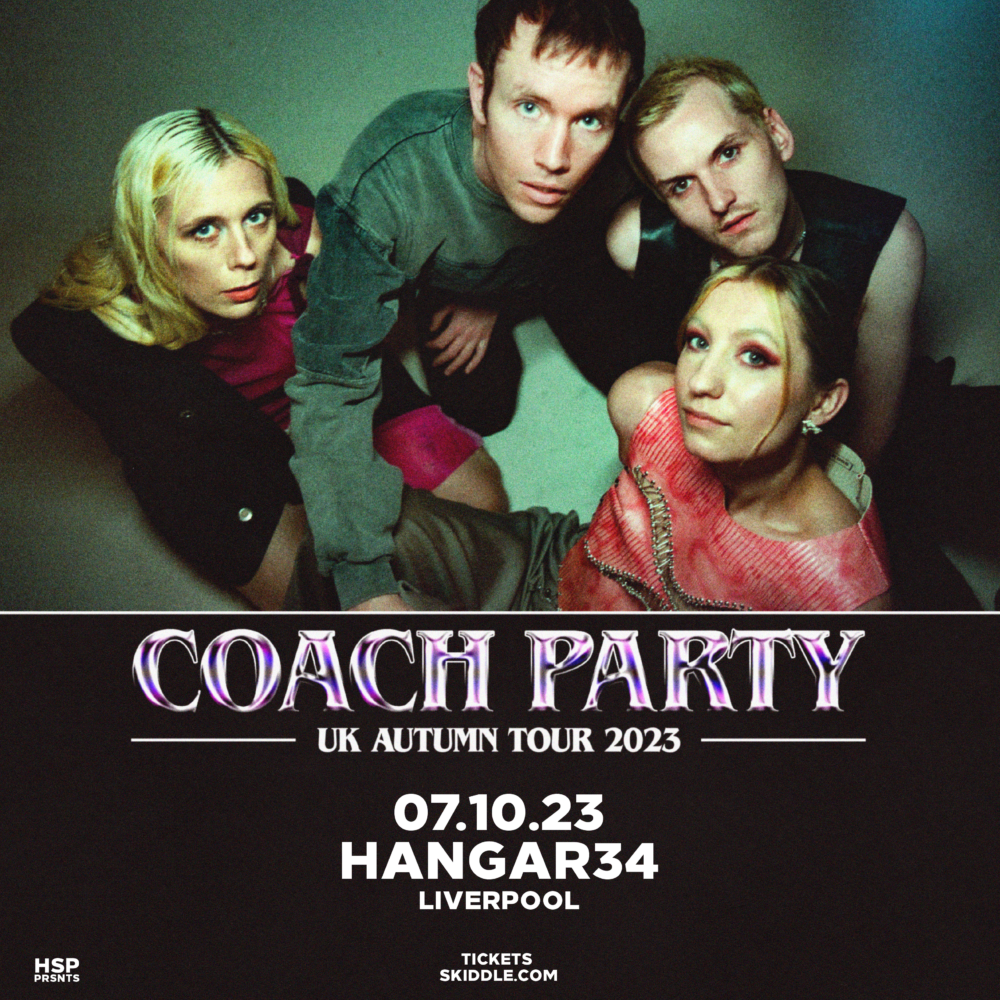 07 Oct 2023
Hangar 34
Get ready to kick off your autumn with a bang as Coach Party makes their way to Liverpool's Hangar 34 this October. The four-piece indie outfit from the Isle of Wight has been making waves with their infectious sound and electric live shows.
Their music is a blend of '90s grunge and modern indie, with fuzzed-out guitars, punchy rhythms, and introspective lyrics that tap into the angst and passion of youth. Fans can expect a high-energy performance filled with sing-along choruses and catchy hooks that will stay with you long after the show is over.
Liverpool's Hangar 34 will provide the perfect backdrop for Coach Party's electric live show, with its intimate atmosphere and killer sound system. This is a band that thrives on the energy of the crowd, so be ready to let loose and sing your heart out to hits like "Can't Talk, Won't" and "Party Food."
Coach Party's live shows have been praised for their raw power and infectious charisma, making them a must-see act for fans of indie and alternative rock. Don't miss your chance to catch them in action this October, as they bring their explosive sound to Liverpool.