Cross Bay Walk
10 months ago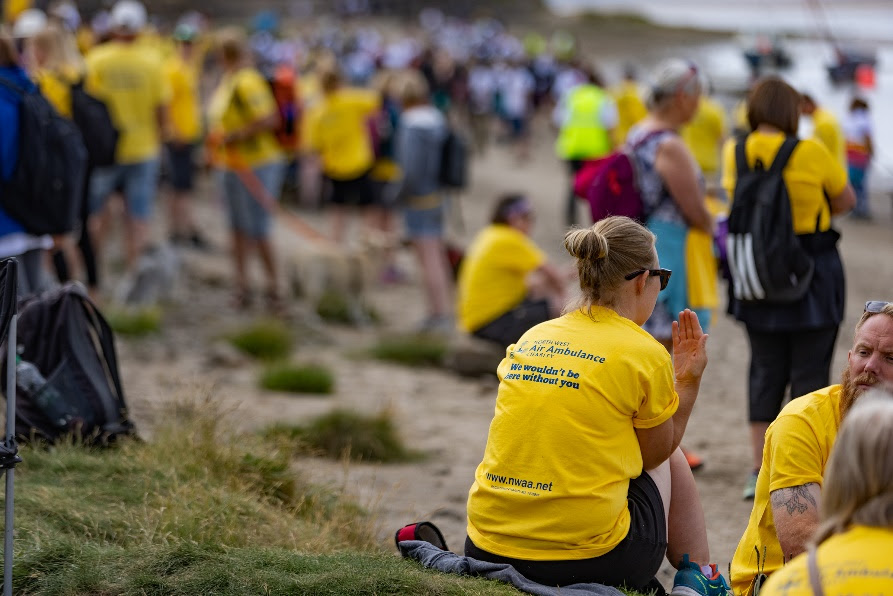 10 Jul 2022
Morecambe
The North West Air Ambulance Charity will host their annual Cross Bay Walk on Sunday 10 July, as the charity aims for its biggest number of fundraisers ever.
As the main mass-participation event of the year for the charity, which receives no government funding, the Cross Bay walk is an opportunity for 500 supporters to come together and walk across the iconic 7.5-mile Morecambe Bay.
In 2021, over 300 fundraisers took part in the Cross Bay Walk over two days, raising almost £15,000 to help the charity provide enhanced pre-hospital care to some of the most critically ill and injured patients across the North West. In 2022, the charity is aiming for 500 people to join them on the walk on 10 July, to make it their biggest fundraising event ever.
Walkers are accompanied by an experienced tour guide, given the role by Royal Appointment. The Queen's Guide to the Sands is a role that has existed since the mid-1500s and just 26 people have ever held the role.