Dickension Afternoon Tea at The Old Library
10 months ago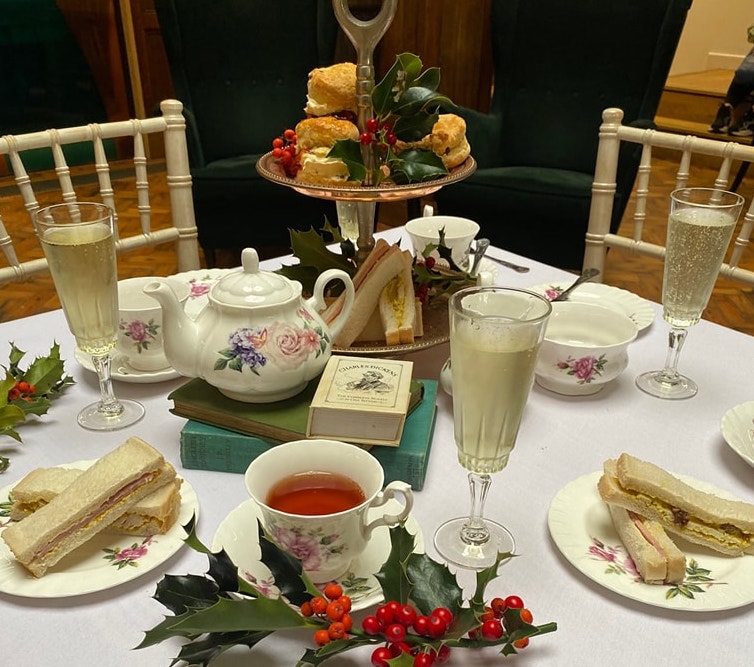 03 Dec 2022 - 17 Dec 2022
Green Lane
Visit The Old Library for a taste of Christmas – past, present and still to come.
This stunning, 1905 library is open for a taste of how the Victorians would have spent their afternoons – and whilst the Library never hosted its own afternoon teas in its own time, we're certain some of Dickens character (vagabonds or Scrooge's alike) would have enjoyed a cup of tea under our gorgeous domed glass atrium.
The Dickensian Afternoon Tea is a treat for the whole family, with three packages to choose from – including one with bubbles (it's Christmas after all).
The menu consists of three courses, a finger sandwich course, a scone course and all topped off with a mixture of petit fours, Festive cakes and traditional sweet pick and mix.
Dickensian Afternoon Tea at The Old Library is now bookable for the following dates and sittings:
Saturday 3rd December 11:00 – 12:30 / 13:00 – 14:30
Saturday 10th December 11:00 – 12:30 / 13:00 – 14:30
Saturday 17th December 11:30 – 12:30 / 13:00 – 14:30