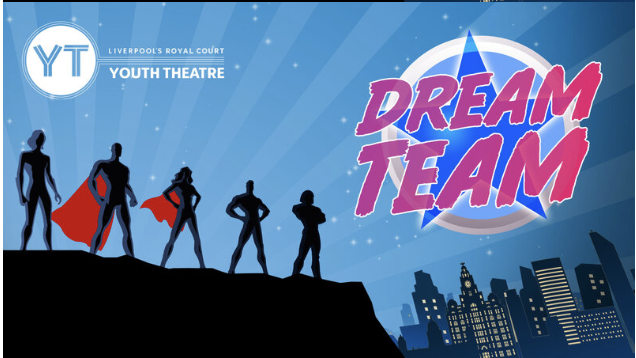 31 Aug 2023 - 02 Sep 2023
Royal Court Theatre
The Sandman is missing and children aren't going to sleep. Nothing is helping. Lullabies fall on deaf ears, teddies fall to the ground un-hugged and bed time stories? Well there's something very wrong with night time tales.
But don't worry. Mr Morpheus from the Chillait Corporation is here with his new, soothing night time milk! It will calm your kids and help them to drift off into the night. That's got to be a good thing, right?
A group of adventurers known only as The Dream Team are called together to travel the globe in search of The Sandman. If they can complete their quest, bed times will return to normal. But if they don't , Mr Morpheus will take control forever.
Liverpool's Royal Court Youth Theatre are back in the main house with a show packed with humour, music and amazing dance routines.
Young people will be working alongside professionals to deliver this show for the Youth Theatre. All ages are welcome for a family friendly look at the future of the Royal Court.