Elton John – Farewell Yellow Brick Road
3 years ago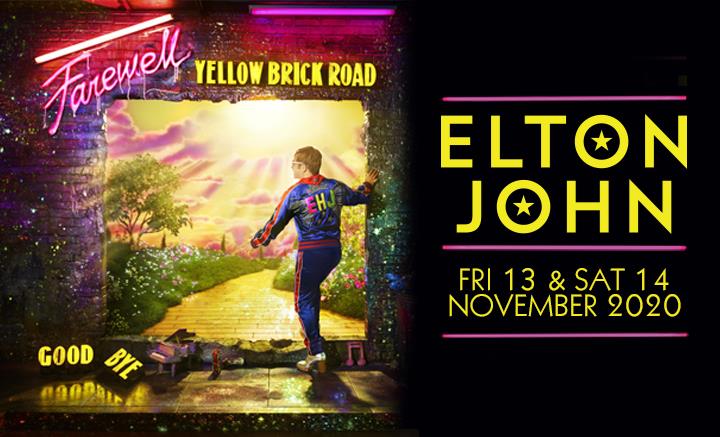 13 Nov 2020 - 03 Dec 2022
Elton John will bring his colossal Farewell Yellow Brick Road tour to M&S Bank Arena Liverpool on Friday 13 and Saturday 14 November 2020.
Speaking of the UK dates Elton John says "The Farewell Yellow Brick Road tour will take us to many places that have meant a lot to me over the last fifty years, but these UK shows will be incredibly special. The UK is home, and where my heart will always be. To celebrate some of the incredible moments we've shared with my British fans over the years will be wonderful. These homecoming shows will be very emotional, and a lot of fun."
Kicking off in the U.S. in September, the 'Farewell Yellow Brick Road' tour has already been greeted with a wealth of praise from critics and fans alike. The three-year tour will consist of more than 300 shows across five continents, hitting North America, Europe, Asia, South America and Australasia before reaching its conclusion in 2021.
Over half a million fans will already have witnessed the tour. These dates mark the superstar's last-ever tour and the end of half a century on the road for one of pop culture's most enduring performers, who was recently named as the most successful male solo artist in Billboard Hot 100 chart history, having logged 67 entries, including nine No. 1s and 27 Top 10s.
Elton's new stage production will take his fans on a musical and highly visual journey spanning a 50-year career of hits like no one has ever seen before.