Fleetwood Bac
3 months ago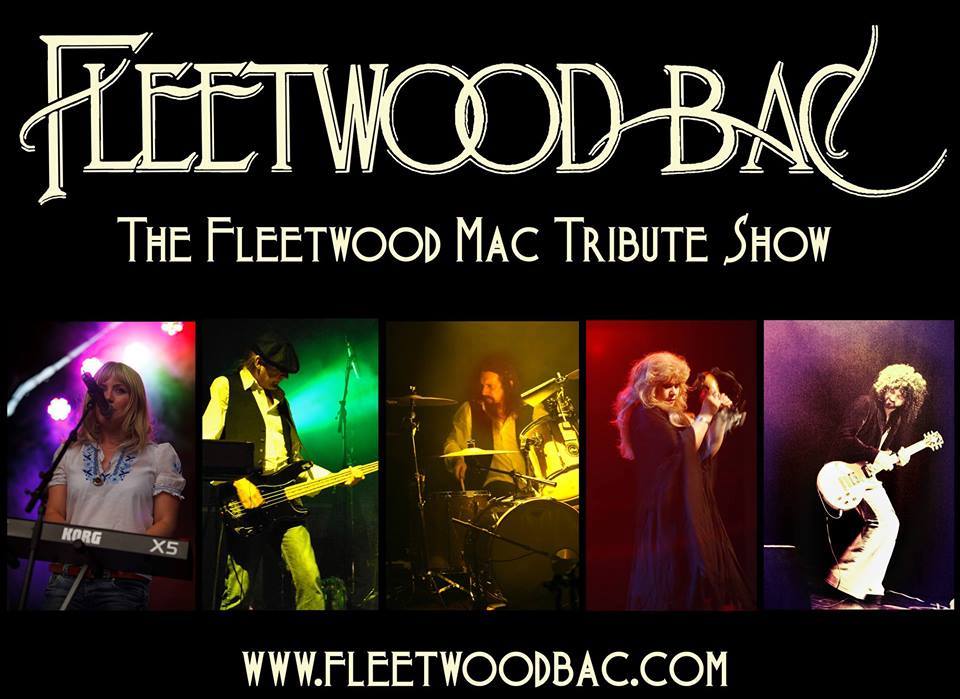 01 Sep 2023
Hangar 34
The classic Mac sound, the look, the mystical atmosphere and that infamous on-stage chemistry are all portrayed with the passion and energy that got them the ultimate seal of approval from the real Fleetwood Mac members including Mick 'Big Daddy' Fleetwood and original Mac guitarist Peter Green !

Having received rave reviews from 'The Stage' newspaper, the U.K.s leading Fleetwood Mac fansites, the official Stevie Nicks website; and from ecstatic audiences wherever the band played, wowing audiences as far afield as Dubai, St. Tropez, the Cayman Islands and Monte Carlo, and twice selling out the world-famous Minack Theatre in Cornwall, Fleetwood Bac have have been rated by The Times newspaper as one of the U.K.'s top 5 tributes, alongside The Bootleg Beatles, Bjorn Again and the Counterfeit Stones.

Fans include original Mac bassist and biographer Bob Brunning, who joined the band several times on stage, and Peter Green's official biographer Martin Celmins.

The Fleetwood Bac show focuses on the 'Rumours' era of the band (still the 5th biggest-selling album of all time). It also features several songs from the Peter Green days, plus some of Stevie's biggest solo hits, in either a theatrical 2-hour show, including costume-changes and an acoustic section, or a one-hour Greatest Hits Show, specially tailored for corporate events.