Franck Carducci
2 months ago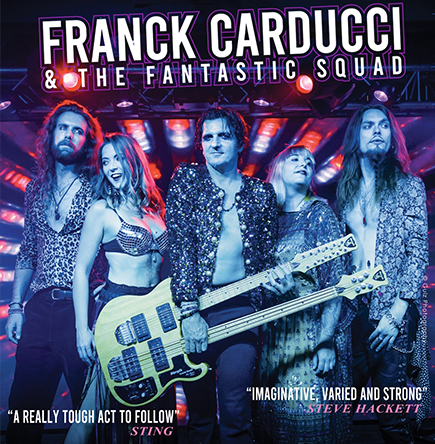 18 Aug 2023
Fort Perch Rock
Join us for an unforgettable night of theatrical rock with Franck Carducci, one of the most exciting and electrifying performers on the scene today. On Friday 18 August 2023, experience the thrilling energy and enthusiasm of Franck Carducci and his band as they take the stage at Fort Perch Rock.
With a unique sound that blends progressive rock, pop, and blues, Franck Carducci has been wowing audiences all over the world with his unforgettable performances. Described by Sting as "a tough act to follow," Franck Carducci and his band are sure to leave you breathless with their incredible talent and showmanship.
To keep the party going all night long, there will be a late bar and delicious food available, so you can enjoy great music, tasty treats, and good times all in one place.
Don't miss your chance to experience the electrifying music and thrilling performances of Franck Carducci and his band. Get your tickets now and join us for a night of unforgettable rock and roll.