Freedom to Party – A Sober Rave
1 year ago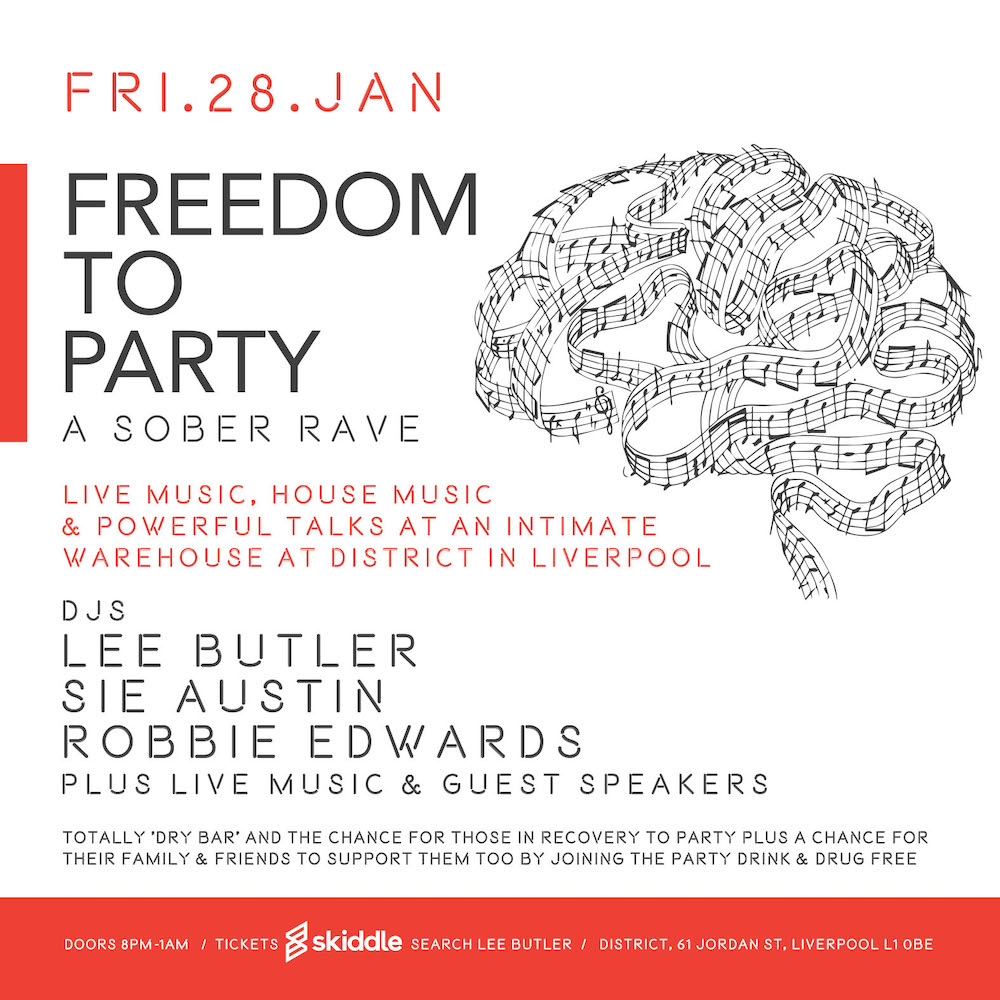 28 Jan 2022 - 29 Jan 2022
61 Jordan St
DJ Lee Butler is putting on a sober rave this month for clubbers going through recovery from drink or drugs addiction and the friends and family supporting them.
Freedom To Party will include live music and house music from DJs alongside talks from guest speakers aimed at inspiring people in their battle against addiction.
There'll be a strict no drink or drugs policy, with a totally dry bar, and Lee says he hopes it'll be a chance to send out the message that being in recovery doesn't mean not going out or having a great night.
"Even though it's a sober night out, for some people – no matter what stage of recovery they're at – it can still be really daunting to be in that environment of house music and rave music now they're actively not drinking or taking drugs," he explains.
"I was wary of people going there and then feeling really uncomfortable so I wanted to make sure it still had a recovery element.
"I want the message to come through regularly during the night of why we're doing it and how amazing it is. To remind people how they've turned things around and how bad life was compared to now.