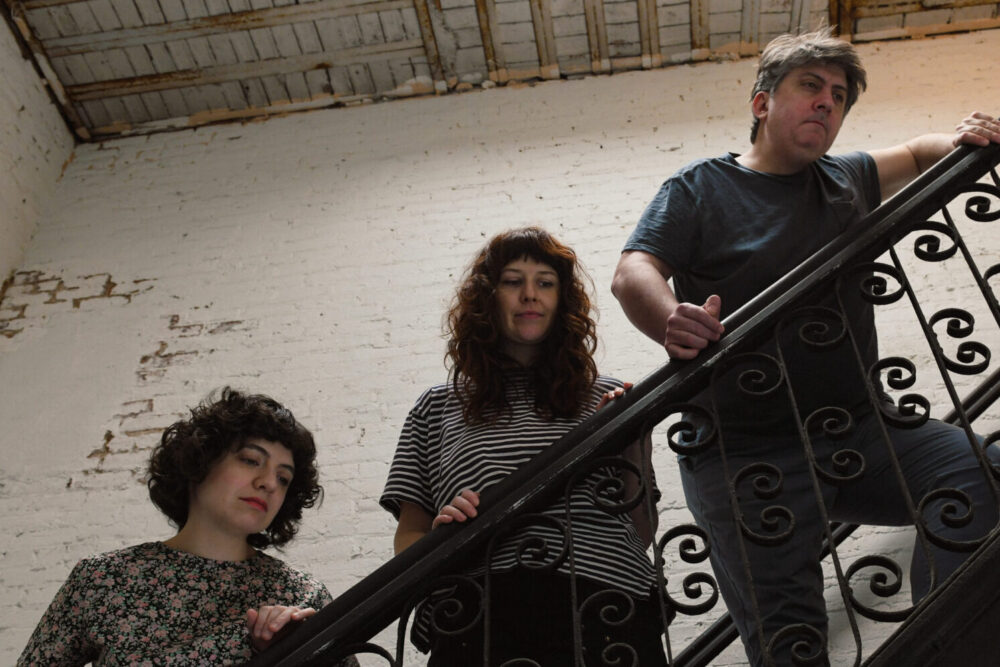 25 Jul 2023
Jimmy's Liverpool
Jeanines specialize in ultra-short bursts of energetic but melancholy minor-key pop. With influences that run deep into the most crucial tributaries of DIY pop — Messthethics, the Television Personalities, Marine Girls, early Pastels, Dolly Mixture — they've crafted a style that is as individual as it is just plain pleasurable. Alicia Jeanine's pure, unaffected voice muses wistfully on the illusions of time, while My Teenage Stride/Mick Trouble mastermind Jed Smith's frantic Motown-esque drumming and inventive bass playing provide a thrilling rhythmic foundation. On stage, harmonies and bass from Maggie Gaster (Yucky Duster) crystallize Jeanines' live sound.
Support comes from Mt. Misery & The Internet Cafe.
Hartlepool indie-pop trio Mt. Misery released their debut album 'Once Home, No Longer' via Prefect Records (Ex-Void, The Natvral) in summer 2021,alongside a long-since sold-out limited edition Rough Trade Exclusive vinyl. A new EP supported by the PRS Foundation's 'Open Fund' was released in August 2022, featuring the single 'Spinning Top'.
Prefect Records label head Mark Dobson (The Field Mice) was sanguine about how the label came to be releasing Mt. Misery's album: "I wasn't looking for a 'token' band from the same town as me, they could have been from anywhere in the world and I would still want to put their album out. I could hear elements of The Field Mice and a couple of other Sarah Records bands in there, but also early Belle and Sebastian and peak period Teenage Fanclub – to be honest, it sounds like loads of bands I like, but without really soundingspecifically like any of them."