Liverpool Acoustic Songwriting Challenge 2019 Showcase Final
3 years ago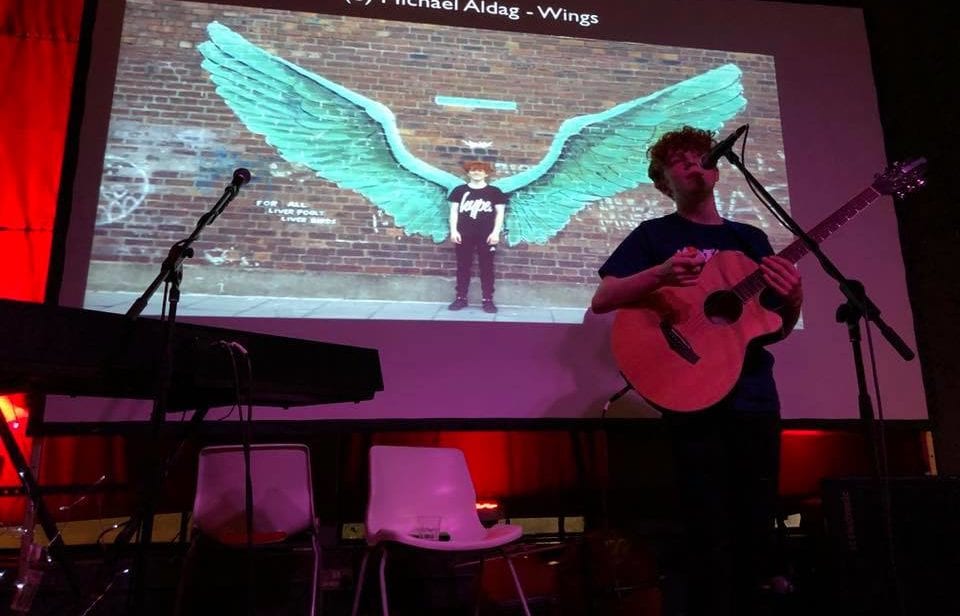 18 Jan 2020 - 28 Nov 2022
Ten talented local songwriters have won a place at the Liverpool Acoustic Songwriting Challenge 2019 Showcase Final taking place on Saturday 18th January 2020 at LEAF on Bold St.
Songwriters submitted brand new songs inspired by works of art on display across the Liverpool City Region during the October entry period. Judges Stephen Langstaff, Kaya Herstad Carney, Robert Vincent, Jon Lawton and Luke Moore listened to all of the entries and gave each one a score based on lyrics, melody, composition and originality.
The points from the judges were added together and the songwriters with the ten highest scores were awarded a place at the Showcase Final.
Each of the ten finalists will perform their song at the Showcase Final with an image of the work of art that inspired it projected onto the big screen for everyone to see. At the end of the night the winner of the Judges' Award will be announced and a vote will be taken to find the Audience Favourite winner (see Notes below).
In addition, there will be a  special performance on the night from Operation Lightfoot, coordinated by judge Luke Moore.
Entry to the Showcase Final is £6 in advance. All profits will be divided between Marie Curie Cancer Care's Woolton Centre and Garston Animal Rescue in memory of Liverpool Acoustic team member Sharon Jones.
Tickets are available from TicketQuarter
•    In person – M&S Bank Arena (only open certain days, please check before travelling to the box office)
•    By phone – 0344 8000 410
•    Online – ticketquarter.co.uk/online/liverpoolacoustic
Notes:-
•    8.00pm prompt start with the doors open from 7.30pm.
•    No under 18s are allowed in the venue after 10pm
•    Voting on the night for the Audience Favourite Award can only be done via a web browser or using the Mentimeter app
For further information about the Liverpool Acoustic Songwriting Challenge visit the website challenge.liverpoolacoustic.co.uk.