Liverpool Comic Con 2020
3 years ago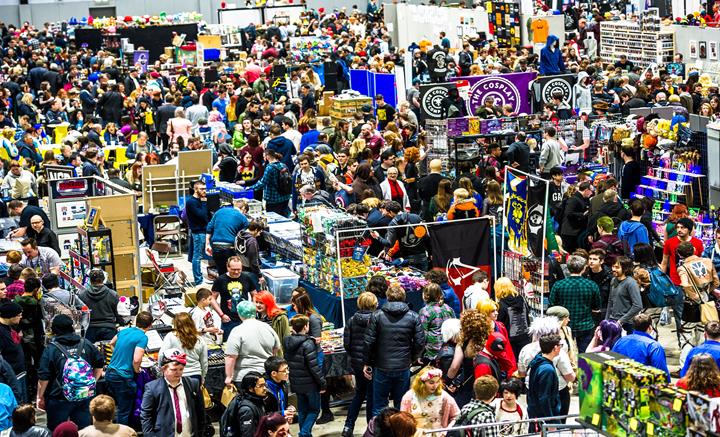 06 Mar 2020 - 02 Dec 2022
Skynet have reported a major new event in 2020 but this doesn't mean you'll need to regenerate! 6-8 March is the date for all avengers to assemble as we return for another episode of Liverpool Comic Con!
There will be high profile guests and more full size props! And, we've gone Back To The Future with our prices, keeping them at 2019 rates – Great Scott!
Liverpool Comic Con is known for giving you amazing guests, many of whom have never attended a UK convention before! We've had some great names in the past and we have plenty more lined up for you too, including…
– Elijah Wood (Lord of the Rings)
– Mickey Rourke (Sin City)
– Chris Klein (American Pie & The Flash)
– Thomas Nicholas (American Pie)
– Tara Reid (American Pie)
– Chris Owen (American Pie)
– James Cosmo (Game of Thrones)
– Jason David Frank (Power Rangers)
– Stanislav Ivanevski (Harry Potter)
– Josh Herdman (Harry Potter)
And more to be announced soon!
Take a look at the highlights from 2019's event…
We don't just want to bring our visitors guests, cosplay, a traders hall and props, we want them to have a day to remember at Comic Con Liverpool with our many other attractions, such as…
– Tabletop Gaming
– Console Gaming Area
– Scream Seekers Scare Crew
– VR Podz
– Breakout Escape Rooms
– Kuckunniwi Lupine Dogs
– DC Props
– Thor's Hammer: Mjolnir
– Live Artists
– Boogie Storm (Friday only)
And much more!
This weekend promises to be a fun-filled, action-packed adventure for all Sci-Fi lovers, cosplayers, Anime devotees and comic book aficionados – so book your tickets now!
Accessible Tickets with Priority Entrance
We understand that everybody's requirements will be different and we want to ensure that everyone can enjoy the event equally. Therefore, we have a dedicated team of customer assistants waiting to help you get the right ticket to meet your requirements. Those purchasing accessibility tickets will need to register these details with our Customer Care team when they buy their ticket. Accessible tickets can only be booked through calling our Customer Care team on 0344 335 0437, or by visiting our on-site Box Office at the M&S Bank Arena (Please check opening times below).
Accessible tickets allow customers priority access to Comic Con Liverpool; avoiding the queue at main entrance and given priority for autographs and photo opportunities.
Upon arrival, customers will need to present their accessibility priority tickets to our venue stewards on arrival.
Our on-site Box Office based at M&S Bank Arena Liverpool is open on Fridays from 9am-6pm. On event days, our on-site Box Office opens at midday and remains open until the main act is on stage.