Liverpool Theatre Festival
4 months ago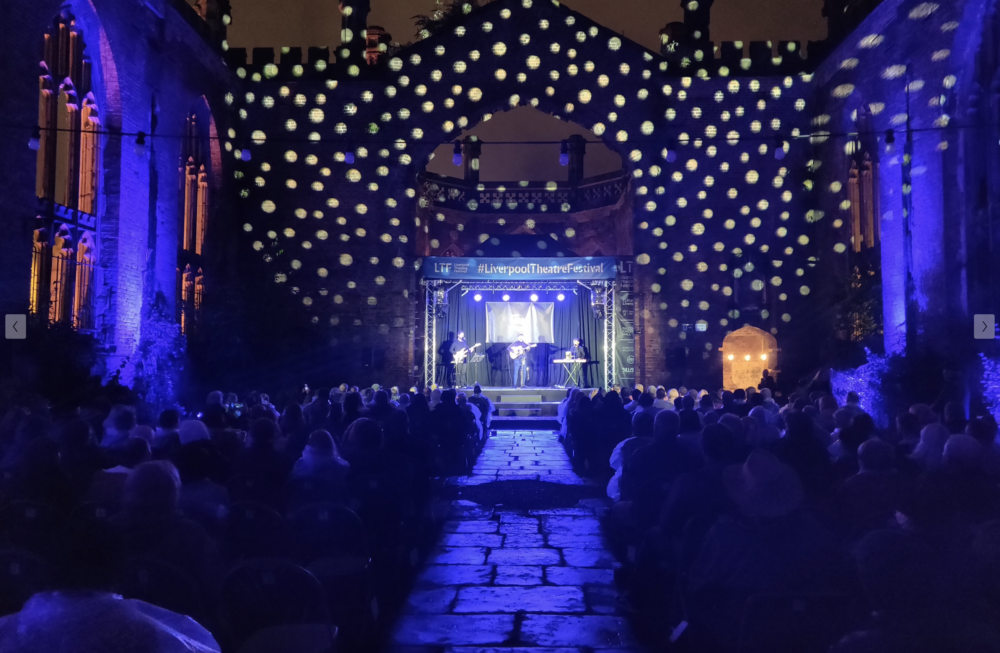 20 Jul 2023 - 30 Jul 2023
St Luke's Bombed Out Church
The multi award-winning Liverpool Theatre Festival is back for a fourth year running in 2023 with brand new dates – the main festival will take place during the Summer holidays . While the new works event Little LTF runs in Autumn. Both events will once again take place at the iconic St Luke's Bombed-Out Church.
First wave of shows are now on sale!
Liverpool Theatre Festival will run at the start of the school Summer holidays from Thursday 20 July to Sunday 30 July 2023. The new dates also mean that a fantastic programme for all the family will be included.
Last year, the festival boasted its biggest and most diverse programme to date featuring variety and cabaret, comedy, opera, drama, musicals, family shows, and drag acts. Now organisers are continuing to build on the extensive choice of shows.
The festival includes the announcement of two new commissions premiered at Liverpool Theatre Festival in July. Sober Companion is a brand new play written by and starring Joe McGann and Jake Norton, and new children's show Fred The Musical, based on the book about a fire-sneezing dragon by Fay Evans.