Marvin Gaye's What's Going On
1 year ago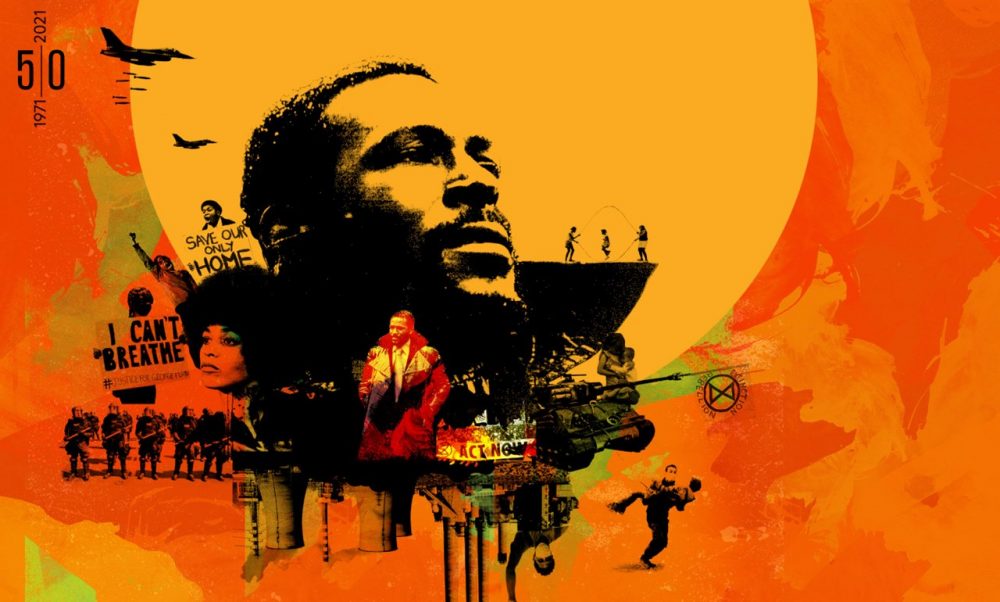 24 Nov 2021
Philharmonic Hall
As part of the Tomorrow's Warriors 30th anniversary celebrations, Nu Civilisation Orchestra leads a musical celebration of 50 years of What's Going On by Marvin Gaye at Liverpool Philharmonic Hall, as part of a UK tour.
The concert will see Nu Civilisation Orchestra, with the addition of poet Malik Al Nasir, lead vocalist Noel McCoy and special guests, reflect on our current times through the lens of Marvin Gaye's incredible catalogue.
Conducted by Peter Edwards, the 24-piece orchestra – featuring Nathaniel Facey (alto sax), Romarna Campbell (drums), Jihad Imroel-Quays Darwish (bass), Sarah Tandy (piano) and Chelsea Carmichael (tenor sax) – will make a perfectly timed creative exploration and celebration of Gaye's seminal masterpiece, five decades after its release.
The Nu Civilisation Orchestra is a world-class ensemble brought together by Tomorrow's Warriors' Artistic Director Gary Crosby OBE, with a vision of bringing new expression to classic repertoire and providing a platform for new arrangements and compositions from some of the most exciting young musicians in the UK today.