Newsham Scream Park
3 months ago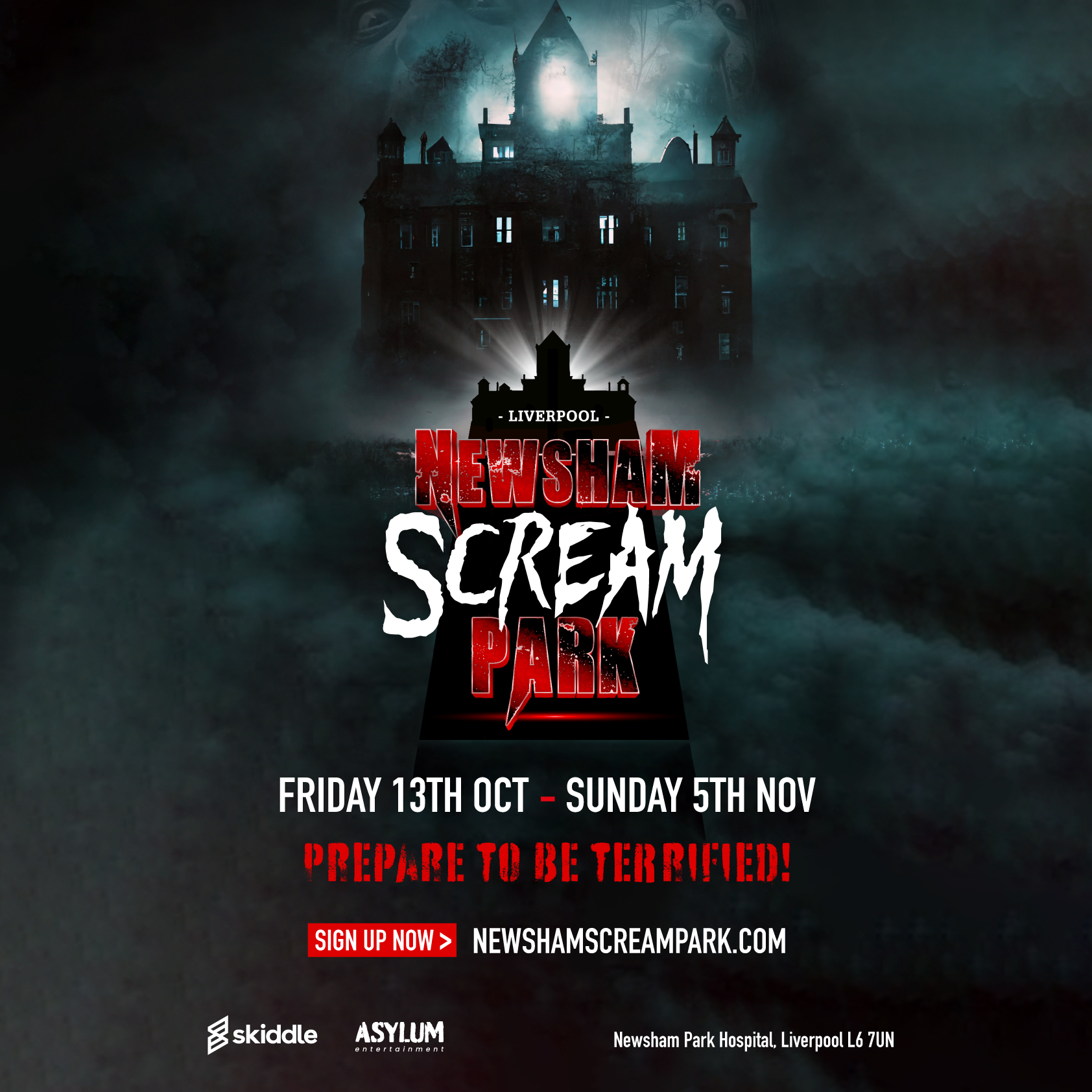 13 Oct 2023 - 20 Oct 2023
Newsham Park Hospital
Got some spine-tingling news here for a brand new Halloween experience coming to Liverpool this autumn – Newsham Scream Park.
Imposingly stood on the fringes of Newsham Park, a derelict building stands tall. With bright afternoon sun falling upon the brickwork, it could easily be mistaken for an old hotel left to ruin – its windows boarded up, perimeters overgrown.
But this is no ordinary place. This is Newsham Park Hospital in Liverpool. And this Halloween, something truly terrifying will stalk the cursed corridors and decayed dormitories.
Asylum Entertainment Limited have teamed up with one of Europe's biggest scare attraction companies to take over the derelict building and create a horrifying Halloween vision which will have no comparison. Three scare attractions will terrify guests – Insanitorium and The Orphanage aged 14+ and the strictly aged 18+ HELLuminati. Each experience will wind through the dark bowels of the building, filled with deepening dread and moments of sheer blood-curdling panic, as guests follow each nightmarish path through Newsham Scream Park.