Night At The Movies – Love Lane Brewery
2 months ago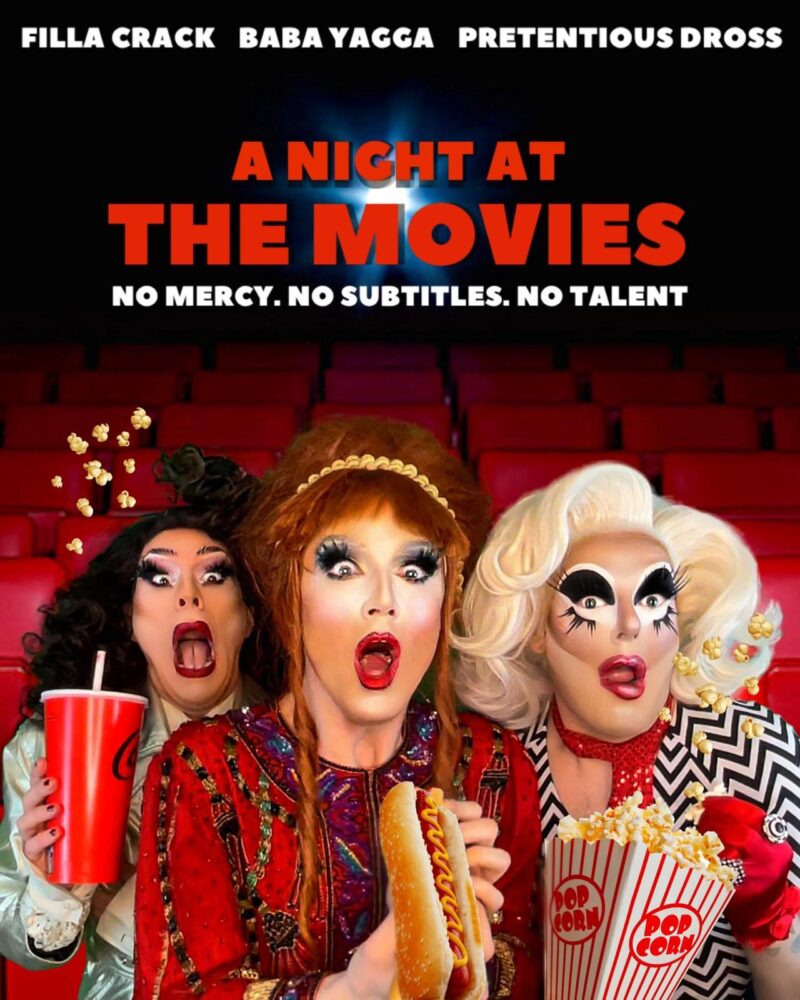 27 Aug 2023
Love Lane Brewery, Bar and Kitchen
A Night at the Movies is a dragulous, fun & fabulous rip-roaring romp through the celluloid – and we want YOU to be part of it!
Join Liverpool's drag extraordinaries Filla Crack, Baba Yagga and Pretentious Dross for a T-Rex sized STOMP – through the world of the cinema! It's gonna be a camp old time, so strap yourselves in for an evening of fun, frivolity and a shared love of the BIG screen!
In space no-one can hear you CREAM!!
From E.T to The Godfather, Blade Runner to Mommie Dearest, from Gone with the Wind to The Lion King, Pulp Fiction to Star Wars – our lives are punctuated by memories of "the movies".
Through a fabulous patchwork of live music, comedy, lip-sync and games – "A Night at the Movies" invites you to turn the camera around, and consider all that movies evoke!
Will you ever made it to Mordor? Will you ever find love? A happy ending?! Will you be a hero? A diva? a villain? Will you ever let go, Jack?!"
These are all questions we may or may not answer! Join us to find out!!
Arrival – 6.30pm
Food and drinks served 6.30-8pm
Show starts – 8pm
DJ from 11pm
Finish-1am
See FAQ'S for further details on group bookings, and the food and drinks included in ticket price.