Our Lady of Blundellsands
1 year ago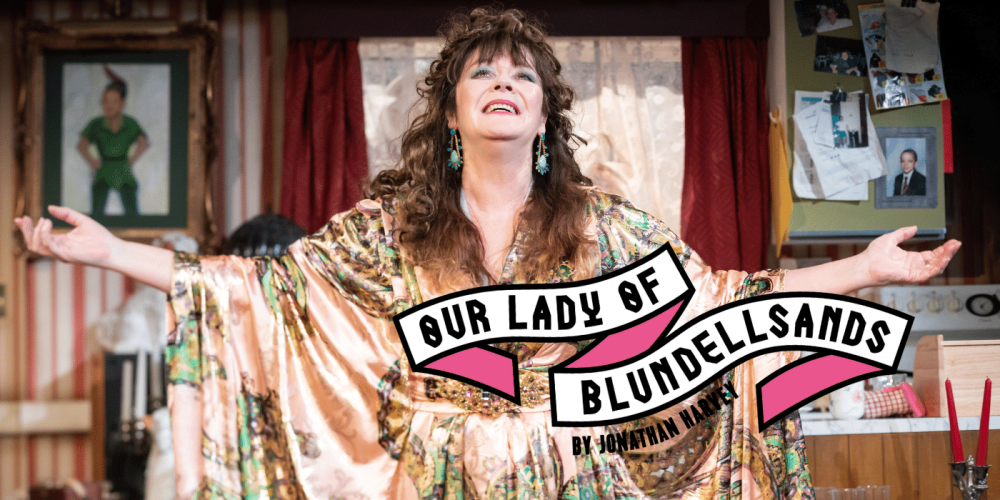 17 Sep 2021 - 09 Oct 2021
Everyman Theatre
After Our Lady of Blundellsands was paused in March 2020, we're thrilled to bring it back as we all enjoy live theatre again!
This hilariously twisted comic drama was written for the Everyman by Jonathan Harvey, award-winning creator of Gimme Gimme Gimme and Beautiful Thing. Lovingly directed by Nick Bagnall, it's about families and fantasies, honesty and lies – and about how heartbreaking great comedy can be.
It's no secret that Sylvie is unravelling. Frozen in time in her Blundellsands house, she inhabits a fantasy world that never was. Garnet, her sister, is older and wiser – and wearier, with her shopping lists and tired love. She's always fanned the flames of Sylvie's fantasies. Because if she didn't… who knows where they'd both end up?
But now the whole family's up in Liverpool for a birthday, and Garnet's got a secret of her own to pass on. There'll be a party… but it's not going to be pretty.
Welcome to a family more messed up than your own.