Pasta Slut X The One O'Clock Gun
2 months ago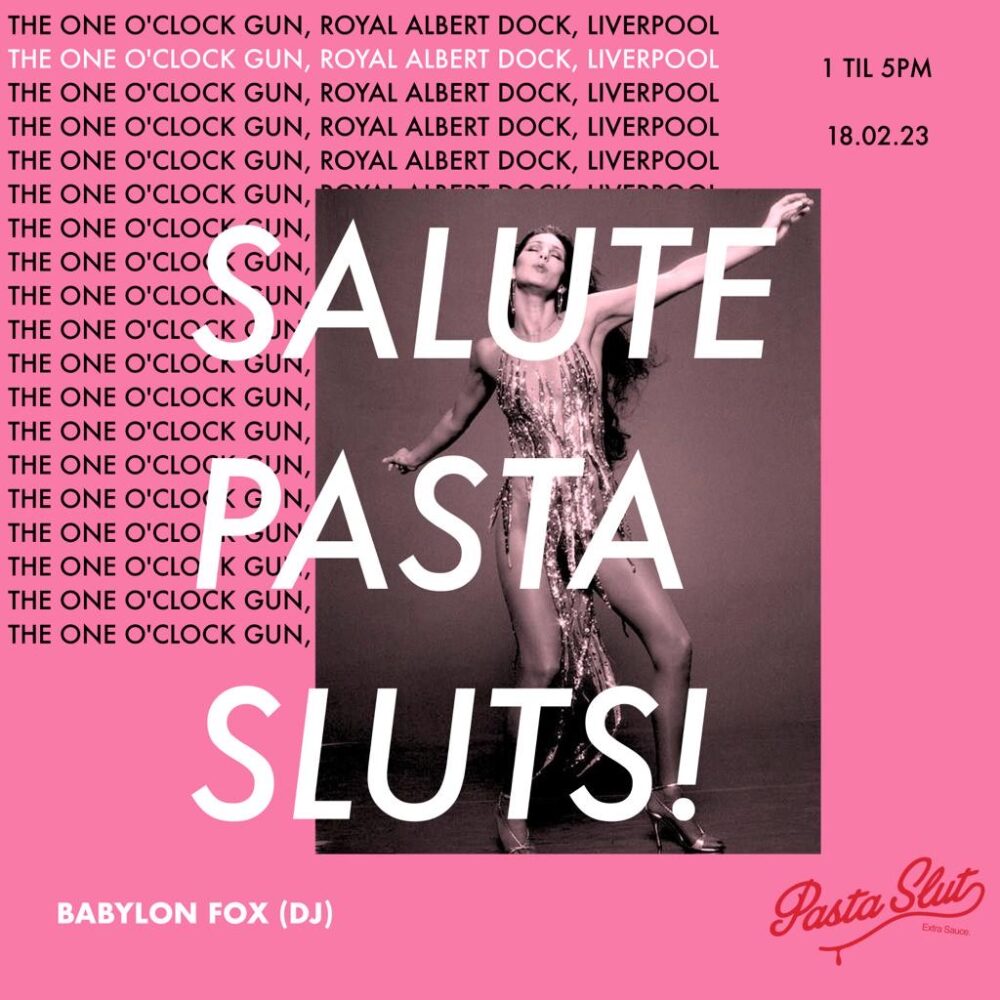 18 Feb 2023
The One O'Clock Gun
We're joining forces with our L3 faves at The One O'clock Gun for a Saturday afternoon down the pub – Sicilian Style!
For our first party in Liverpool we're serving up our classics and sound tracking the whole thing with the fabulous adoptive scouse selecta, Babylon Fox.
Kick off's at 1pm – we'll be serving up a 3-course lunch of arancini, pasta al forno and sexy dolce in one big fat Sicilian sitting. The menu is all pre order so take your pick at checkout and please let us know of any allergies.
We hope you can make it – call your friends, sluts assemble! We can't wait to meet and feed you all.
Please note:
We use Parmesan and Pecorino cheese (which contains rennet) in our arancini and our pasta which can make our starters and mains unsuitable for some vegetarians.
Unfortunately due to the available kitchen set up we are unable to offer plant based or gf options for this event. We are working on this and hopefully we'll be able to accommodate our vegan and gf gang at our next event.
Hold tight. x