Royal Court Stocking Fillers
10 months ago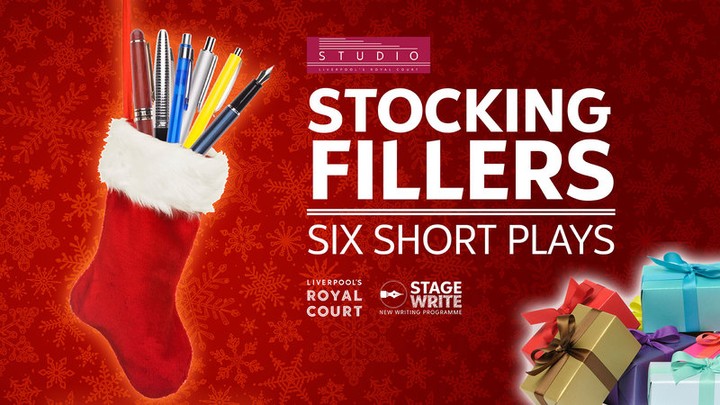 14 Dec 2022 - 30 Dec 2022
Royal Court Theatre
Liverpool's Royal Court Studio has got the perfect gift this Christmas. A collection of ten-minute festive plays that have been written just for you!
All through the year our script-writing elves have been scribbling away with one thought in mind – entertaining an audience at Christmastime.
A merry mix of comedy and drama, the Stocking Fillers will make you laugh and cry. They might even make you sing and shout. They will definitely leave you delighted that you bought a ticket.
These short plays have been written by members of our new writing groups and each evening professional actors and directors will bring them to life before your very eyes. With half a dozen to choose from there is something for everyone.
So come and feast on our special assortment this Christmas. Yule be glad you came!
Shows confirmed:
White Christmas Lies by Wallace Charles
Better Watch Out by Rachel Clark
Santa On The Roof by Jacqui Dunne
Midnight Mass Bouncer by EJ Fisher
Derby Day Disaster: North Pole Edition by Rachel Hunter
A Tipsy Christmas Fairy Tale by Liz Redwood
Shelter by Harvey Robinson