Southport Air Show
1 year ago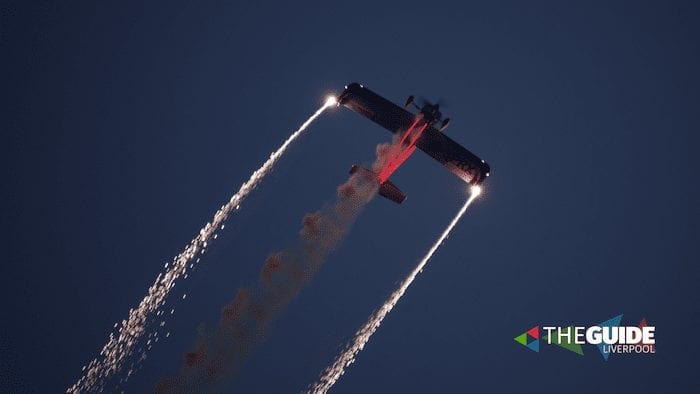 09 Jul 2022 - 10 Jul 2022
Southport
Save the date for the 2022 Southport Air Show, 9th & 10th July!
Southport welcomes back the annual air show to Southport beach for a weekend packed with entertainment!
Are you looking for a fun and exhilarating day out with the kids?
The Southport Air Show is a day full of family fun. As well as the flying programme, there is plenty of things to do on the ground. From flight simulators, static aircraft to explore to climbing walls, assault courses and even a diving tank with a real-life Marine!
Do you have a limited budget to entertain the family for the day?
Take advantage of our early bird rate and secure your tickets at a discounted rate and remember children under 5 are free! If you want to make your family day out even less expensive, feel free to bring a picnic and set up on the beach before you enjoy an afternoon of flying.
Do you have a family celebration or company day out and you want to make it truly special?
Why not book into our Lancaster Lounge? One of the best views is to watch the air show from the Pier, which is open for Lancaster Lounge customers only. As well as access to a marquee in case of bad weather (we are British!), you also get a supper (Friday night) or picnic lunch, refreshments, parking, private toilet facilities and a programme – plus you might get to meet one or two of the pilots!
The Southport Air Show – the number one family day out in the North West!
Whether you are young or old, you are guaranteed to fall in love with the aviation world and will see why hundreds of thousands of people love the Southport Air Show, many of whom come back year-after-year!
Why not buy your tickets online and avoid the queues when you arrive?
Make your air show unique to you!
Whether that's chatting to the Armed Forces about career opportunities in the Military Village. Testing your agility on the climbing walls and paintball range. Experiencing the next best thing to flying a jet in one of the exhilarating flight simulators.
Whatever you choose to do in between the flying displays, the experience is yours and you're guaranteed a fantastic day out!
Make a full day of it!
Bring a picnic and sit on the beach, or park on the beach if you arrive early enough. There are plenty of ground attractions that will keep the kids entertained all weekend.
Or why not make a weekend of it and book into one of the many hotels or bed and breakfast in Southport? You can view and book accommodation.
Your trip to the Southport Air Show can be tailored to suit your family!
A full afternoon of flying for an incredibly low price!
Thrilling and daring aerobatics, the breath-taking historical aircraft making graceful tributes to our past or fast and powerful jets and explosions on the beach – this is a weekend not to be missed!