St George's Hall Christmas Ceilidh
2 months ago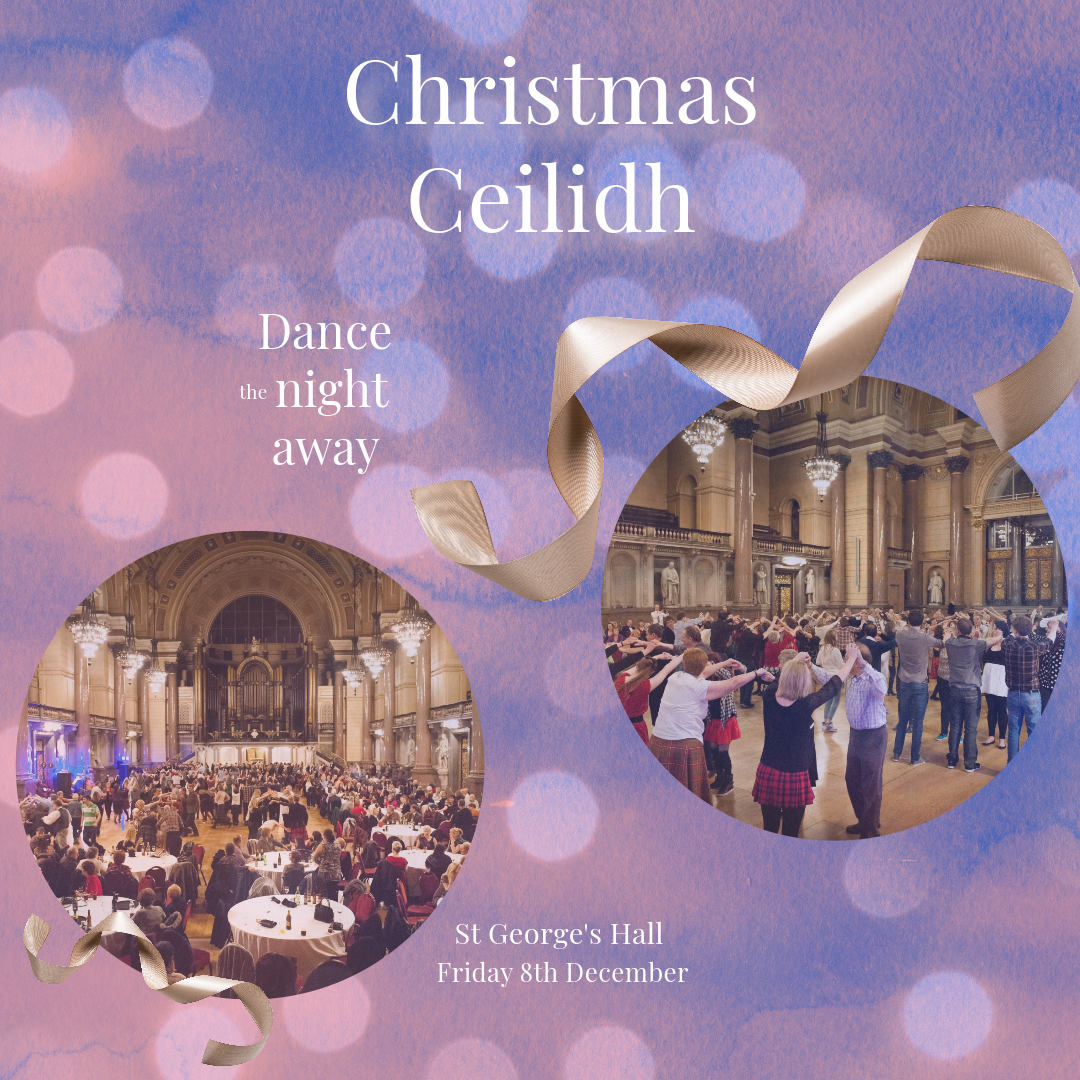 08 Dec 2023
St George's Hall
Christmas. 1823. Mr Fezzywig's annual Christmas Ceilidhs have become legendary in the city of Liverpool and this year is no exception. Business is booming and Mr Fezzywig has hired one of the best Ceilidh bands around.
Whether you are coming with your family, friends or even your work colleagues, they have plenty of room for you all at one of the biggest ceilidhs in the country within the equally vast and magnificent, splendour of St George's Hall.
The ceilidh will be held in the Great Hall, famous for its Minton Tiles and Willis organ which contains 7,737 pipes. The Great Hall is 169ft long, 77ft wide and 82ft to the crown of the ornate barrel-vaulted ceiling, it's a fitting room for a legendary Christmas Ceilidh!
Once you arrive you will be escorted down to the Great Hall where our full band will await your arrival.
If dancing is your thing, their Ceilidh band and caller will be on hand to teach you all the steps to some of the best-known dances. If you would much rather observe the merriment and festivities of the Ceilidh revellers, then what better way to do it than in the opulent setting of the Great Hall.
St George's Hall regularly played host to one Mr Charles Dickens where he would often give readings of his latest works. In 1869 a massive banquet was held for him in the great hall to wish him "bon voyage" prior to his passage to America. Let the ghosts of Dickensian Christmas' past lead you by the hand to the dance floor to dance the night away and let the warmth and charm of the Ceilidh band fill your heart with festive Cheer. You never know. If you are good girls and boys on the dance floor you might even get a special visit from Father Christmas too! God Bless us…. everyone!