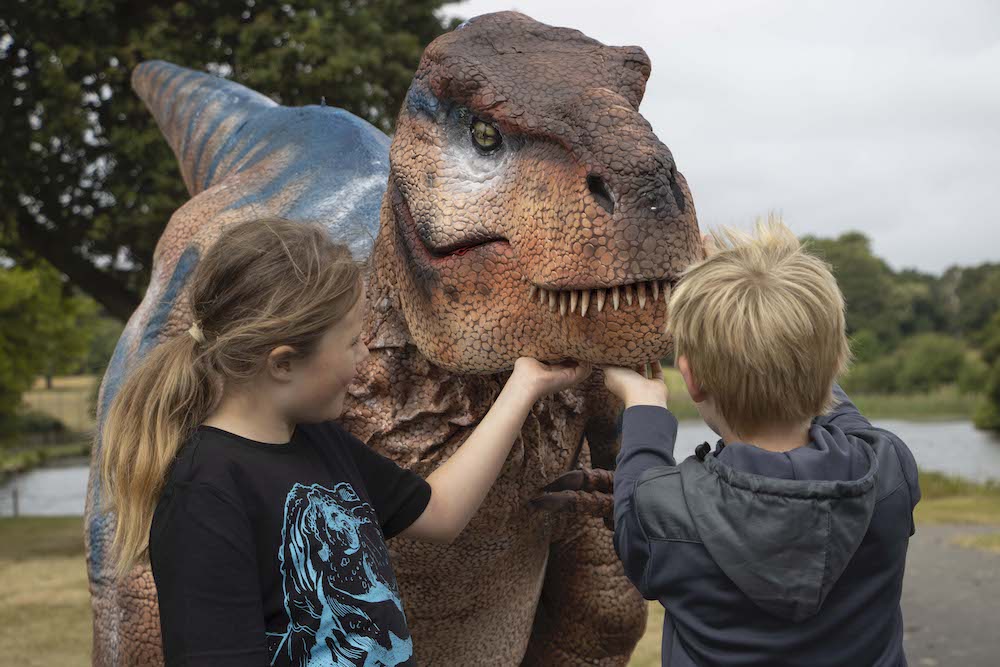 22 Aug 2022 - 26 Aug 2022
Knowsley Safari
Visitors to Knowsley Safari will be able to travel back in time to the prehistoric age later this month – when the top visitor attraction welcomes Teach Rex and its lifelike giant dinosaurs.
For one week only – from Monday 22ndto Friday 26thAugust – visitors to Knowsley Safari will be able to embark on an interactive and educational journey all about the Tyrannosaurus rex in the company of 4metre long T-rex Jam, and his dino pal Sky. Even better, entry is included within the standard admission fee.
Taking centre stage in the Foot Safari, the award-winning Liverpool-based Teach Rex team will use lifelike moving model dinosaurs to perform three 30-minute shows each day – teaching children about the anatomy and life of the most mesmerizing creatures that have ever roamed the earth. They'll each receive a 'Dino Booklet' – which includes a variety of educational activities – and coloured crayons to complete it.
Spaces will be limited and allocated on a first come, first served basis. So, to avoid disappointment, it's recommended to arrive in plenty of time.
During the shows, children and their families will have the chance to get up close and personal with these fantastic, realistic beasts. And, especially to meet smaller summertime safari visitors, baby dinosaurs will also be wandering around the rides area in between shows.