That's Showbiz 2020
3 years ago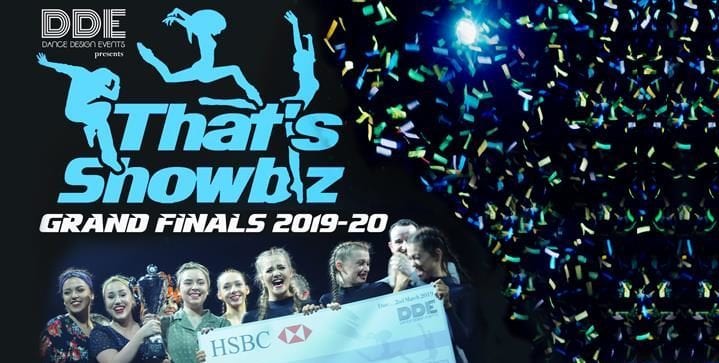 22 Feb 2020 - 28 Nov 2022
Dance Design Events presents…That's Showbiz 2019/20 Grand Final!
Now in its 9th year of production, That's Showbiz has grown continually on a massive scale each year, rightly earning its place as the UK's biggest and most loved group dance competition. The talent showcased throughout the whole season is absolutely phenomenal and as a result it's hosting the biggest final yet – with not a one, but a TWO DAY GRAND FINAL at M&S Bank Arena Liverpool!
The DDE Team have ventured across the entire nation in search of the UK's best dance group. With 25 Heats and 4 Semi Finals across 12 locations nationwide, they now present the Grand Finale where the Finalists, from a huge variety of dance schools and groups, will battle it out in one last showdown with dreams of being crowned with the prestigious title of That's Showbiz 2019/20 Champions!
From classical ballet to acrobatics and every genre in between, the massive range of styles performed throughout the show means there is something for everybody to love! At DDE the mission is to provide dancers of all backgrounds and styles with amazing opportunities to perform on some of the UK's most prestigious stages and they would love to have you join us to celebrate each one of these superstars!
Whether you're; a dance enthusiast, or whether you want to join us to cheer on your friends or family members on the stage – an incredible weekend of dance is guaranteed and not to be missed!