The Vaselines plus Carla J.Easton
4 weeks ago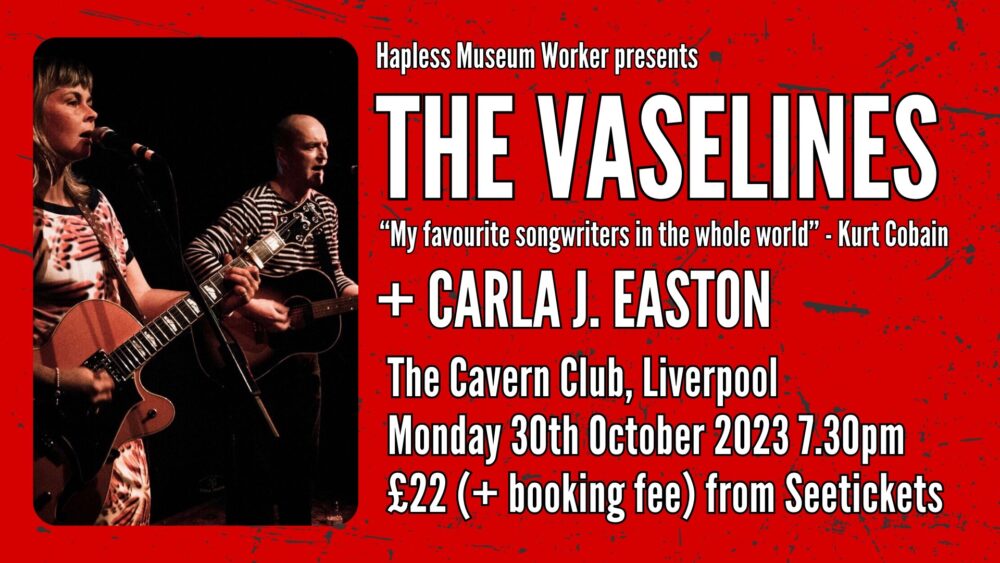 30 Oct 2023
Cavern Club
Formed in Glasgow in 1987, The Vaselines released two singles and one album, Dum Dum, on the 53rd & 3rd label. Splitting up in 1989 (in the same week their album was released), they might have faded into obscurity but for the intervention of a certain band from Seattle. Nirvana covered three Vaselines songs, helping to fuel a growing after-the-fact appreciation of their seedy, two-and-a-half chord, garage pop manifesto.
Founding members Eugene Kelly and Frances McKee remained musically active throughout the intervening years: the former with Captain America aka Eugenius and finally as a solo artist; McKee with Painkillers and Suckle.
Eugene and Frances collaborated intermittently in the intervening years. They toured jointly and played a few of the old songs together in the wake of their respective solo project releases in 2006. But an acclaimed, unannounced appearance at a fundraiser in Glasgow's Mono for Malawi Orphan Support in 2008 was the real catalyst for regrouping and making new recordings over the last 15 years.