The Velvet Hands
2 weeks ago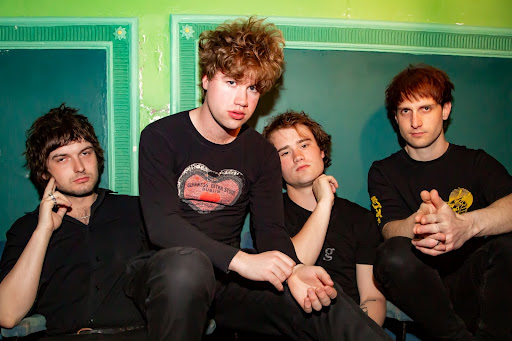 04 Nov 2023
The Jacaranda
London-via-Cornwall indie-rock quartet – THE VELVET HANDS – are back with a new single, "Meet Me In The City", and have shared details of a UK headline tour for November 2023.
The tour will also coincide with the release of a special extended vinyl release of their latest album 'Sucker Punch'. Due 3 November via Krautpop Records, the vinyl includes two bonus tracks "Fallout" and "This Feeling", the latter of which recently surpassed 100,000 streams on Spotify.
Each pre-order will receive a signed copy of the album, and in addition will be entered into a draw to win a one-off 'Sucker Punch' jacket worn by Toby Mitchell at the album launch show.
Ahead of the extended release the band have also shared new single "Meet Me In The City", a heady indie-rock anthem that's "meant to be played in the sunshine with your mates". 
Pinning together bouncing choruses and breezy riffs reminiscent of The Vaccines or The Cribs, the new track feels plucked straight from a sticky indie-disco of the '00s and born to be heard live and loud. The band explain:
""Meet Me In The City" is one of the oldest tracks on 'Sucker Punch', it was the first song we wrote after our debut album. It's a carefree and fun track, written in Falmouth back when the biggest drama was who was sleeping with who and when the next party was."
As they gear up to hit the road again this winter, the band have spent the past few months working on material for their third album which is planned for release in 2024. Stay tuned for more news from The Velvet Hands soon…