TOUCHY + ANTHOLOGY
11 months ago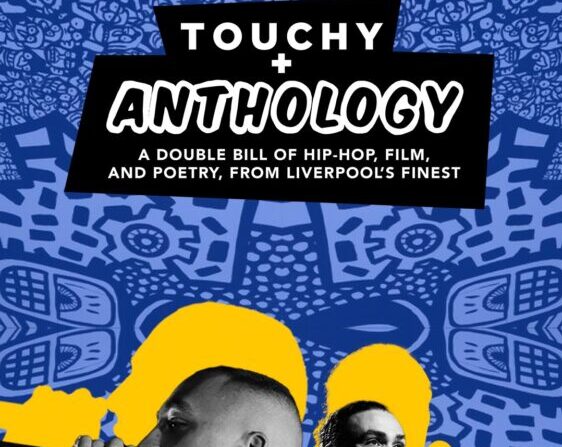 03 Nov 2022 - 04 Nov 2022
Everyman Theatre
What happens when some of Liverpool's finest rappers, singers, poets, and Ninjas get creative in one space? The answer: something truly unique.
After a two-year gap, 20 Stories High are back on the road with a double bill bursting at the seams with originality, scouse humour and grit.
First up is TOUCHY – a collection of award-winning short films on the theme of touch. Unique stories told through a mash up of eye-popping animation, heartfelt music video, and gripping drama all shown on the big screen.
Next up is ANTHOLOGY – a raw piece of gig theatre that promises to raise the roof! A collection of uncompromising, emotive, and funny, personal testimonies. Expect heavy-hip-hop vibes, uplifting R and B, and a unique blend of poetry infused ninja moves!
Themes and stories across the evening include – public displays of affection in same sex couples, the highs, and lows of transitioning and uplifting tales of Black empowerment.
Post Show Jam
An opportunity for local artists & young participants to jump on the mic, share their own work & to collaborate with the TOUCHY + ANTHOLOGY artists.
This will be straight after the show in the Theatre Bar on Friday 4th November.
Content Warning:
The stories are challenging, but also hopeful. Contains strong language and storylines exploring systemic racism, substance abuse, sexual consent and the covid-19 pandemic.
We created a self care toolkit to accompany each film to ensure that our audiences feel safe and empowered when accessing our work. You can access the selfcare toolkit here.
Also contains flashing images.
Age guidance:
14 plus
Access:
Captioned performance: Thu 3 Nov at 7.30pm & Fri 4 Nov at 7.30pm
BSL interpreted performance: Thu 3 Nov at 7.30pm