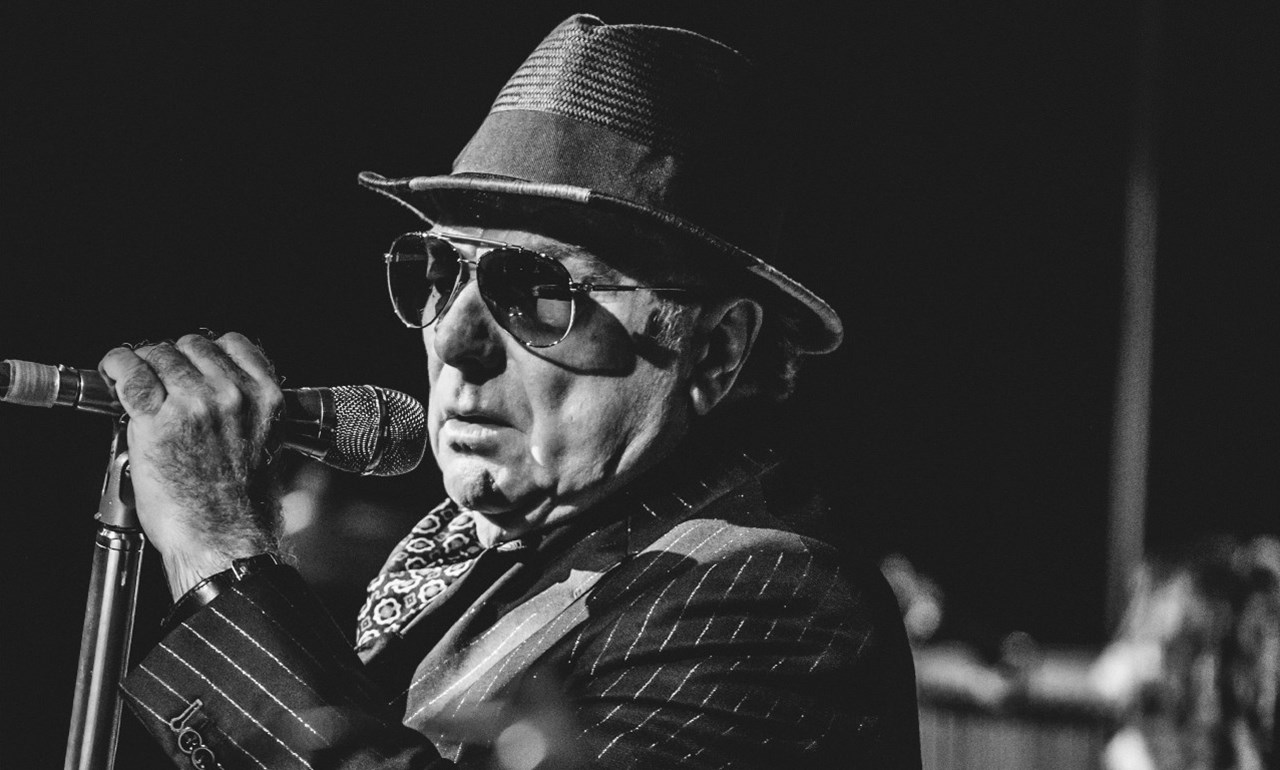 24 May 2022
Philharmonic Hall
One of music's true originals, Van Morrison's unique and inspirational musical legacy is rooted in post-war Belfast.
Born in 1945 Van heard his Shipyard worker father's collection of blues, country and gospel early in life. Feeding off musical greats such as Hank Williams, Jimmie Rodgers, Muddy Waters, Mahalia Jackson and Leadbelly he was a travelling musician at 13 and singing, playing guitar and sax, in several bands, before forming Them in 1964.
Van Morrison continued to advance on his status as a game- changing artist through the 90s and into the 21st century. Awards and accolades – a knighthood, a Brit, an OBE, an Ivor Novello, 6 Grammys, honourary doctorates from Queen's University Belfast and the University of Ulster, entry into The Rock n Roll Hall of Fame and the French Ordres Des Artes Et Des Lettres – attested to the international reach of Van's musical art.
With one of the most revered catalogues in music history and his unparalleled talents as composer, singer and performer Morrison's past achievements loom large. But, as throughout his extraordinary career, how that past informs his future achievements and still stirs excitement and keen anticipation.