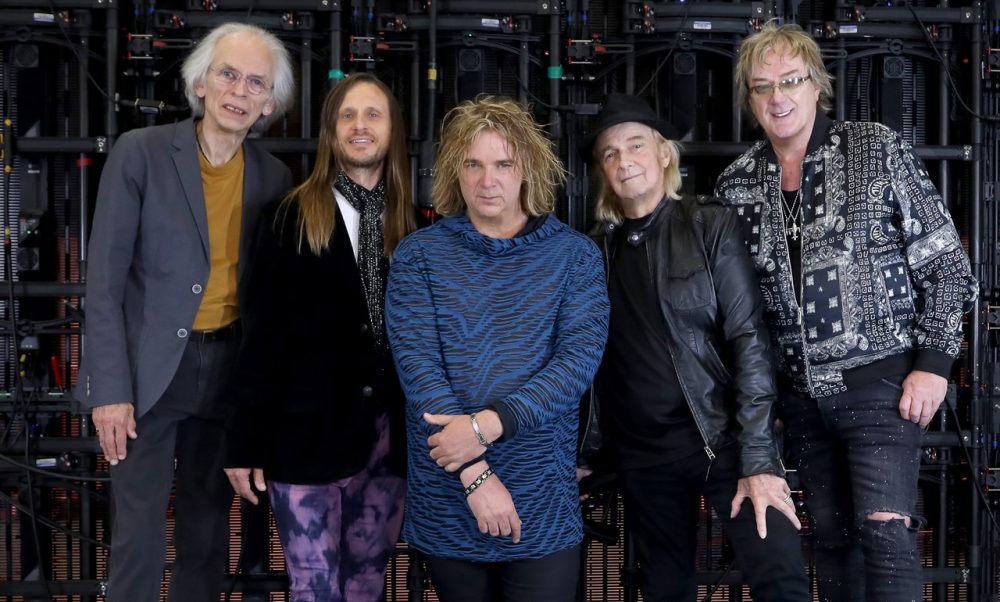 20 Jun 2022
Philharmonic Hall
YES, one of the most innovative of all prog-rock bands, and true legends of the genre, return to Liverpool Philharmonic Hall during The Album Series 2020 Tour, featuring their 1974 Relayeralbum in its entirety together with a selection of other classic YES favourites.
The show will comprise two sets by the band with full production and a high definition video wall.  The first will feature favourite classic tracks from YES' extensive catalogue. The second will feature Relayer, the seventh studio album by YES, and one of the band's most distinctive.
Released in late 1974, Relayer continued YES' success reaching No. 4 in the UK album chart and No. 5 in the US Billboard chart.
Roger Dean will attend every show on the tour with an exhibition of his iconic art.
'We are really looking forward to playing ALL of the Relayer album…Having premiered The Gates Of Delirium this year, we continue by expanding our Album Series with all the tracks: The Gates Of Delirium, Sound Chaser and To Be Over…During the first half of the evening we'll be performing a refined selection from Yes' enormous 50 year + repertoire.'
Steve Howe